Rachel Rubino
Professional Bicycle Mechanic & Cycling Advocate
A native New Yorker, Rachel Rubino spent her formative years riding a bmx bike around the dirt jumps in her hometown of East Islip, NY. When not on her bike, she was thrashing around her bedroom playing Nirvana songs on guitar. Rachel attended Adelphi University and later worked as a bicycle courier to support herself while touring internationally in bands.
Messenger work and local unsanctioned racing were her gateway into an eventual competitive cycling career. In 2015 Rachel went on to race her first full Union Cycliste Internationale (UCI) calendar. In 2015 she competed internationally by racing in Belgium at the Scheldecross Antwerp and by 2018 she had competed in 3 consecutive National Championship races
Rachel has been a member of several cycling teams throughout her career, such as King Kog, Bicycle Therapy, Arrow Racing, and Level Eleven Racing. By 2016, she joined Fearless Femme Racing Team, founded by Pure Energy Velo, a non- profit based in Doylestown, PA. Rachel and Arley Kemmerer went on to co-found Fearless Femme CX with a mission to race competitively at the elite level while also providing mentorship to the women's cyclocross community. Currently, Fearless Femme CX is the only Pro cyclocross team with an all- women's roster as well as the only team supported solely by a female mechanic – a role filled by non- other than Rachel Rubino!
An Advocate for Women's Cycling
Rachel is a bicycle mechanic at Bicycle Therapy, a cool, urban bike shop in Center City Philadelphia. After work hours, she generously shares her mechanical skills and experience with others within the cycling community. Rachel is often a speaker at cycling workshops and clinics for regional bike clubs in the Philadelphia, Lambertville, New Jersey and Washington D.C. area.
The Clinics provide fundamental instruction on cyclocross-specific skills, training, race preparation, safety, nutrition, and general bicycle maintenance. Rachel's experience enables her to share best practices in bike maintenance to promote cycling safety.
Attorney Joe Piscitello often turns to Rachel for technical issues concerning road and cyclocross bikes. Piscitello Law is grateful to have Rachel join our team as both a colleague and technical expert.
Cycling Highlights
9th Nittany Day 1 (UCI Cat2)
12th Nittany Day 2 (UCI Cat2)
9th DCCX Day 1 (UCI Cat2)
7th DCCX Day 2 (UCI Cat2)
10th HPCX Day 1 (UCI Cat2)
10th HPCX Day 2 (UCI Cat2)
14th Charm City (UCI Cat2)
27th US Pro Nationals
Cycling Teams
Member, Fearless Femme Road Team (2016-present)
Co-Founder: Fearless Femme Cyclocross Team (2016-present)
Education
Adelphi University, Garden City, New York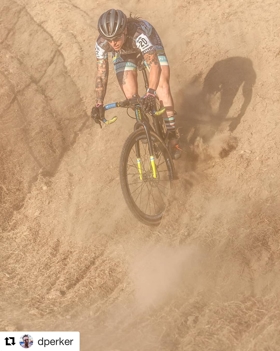 Photo Credit Daghan Perker