Arley L. Kemmerer
Attorney
Arley is a graduate of the University of New Hampshire, where she earned a bachelor's degree in both Political Science and Justice Studies. Her academic career continued at the University of the District of Columbia (UDC), David A. Clarke School of Law.
Arley graduated cum laude from UDC in 2010 and later returned to her roots in the Poconos, Pennsylvania. There, she would clerk for the Honorable Steven R. Serfass in Carbon County before establishing Kemmerer Law Firm, P.C. in 2012. Arley's private practice specialized in family and estate law. By 2017 her practice expanded to include criminal work for the Carbon County Public Defender's Office.
Arley is thrilled to join Piscitello Law, P.C. as of August 2018. Her extensive experience as an attorney and as a competitive pro cyclist makes her an invaluable asset to the firm and cycling community.
An Advocate for Women's Cycling
Arley began her cycling career in college and worked her way through the ranks until she was racing at an international World Cup- level in cyclocross. First, in 2013, then again in 2017, Arley placed in the top 15 in the World Cup competition in The Netherlands, Czech Republic and the United States. She has 22 career wins.
Arley began racing with Fearless Femme Road Team which was founded by Pure Energy Velo, a non-profit organization. By 2016, Arley and Rachel Rubino spearheaded the team's efforts to launch Fearless Femme Cx. The mission of the team is to race competitively at the elite level while also providing mentorship to the women's cyclocross community. Despite a full-time legal career and racing schedule, Arley finds time to promote the sport. She has participated in numerous cycling workshops/clinics, interviews and podcasts to advocate for women in cycling and to promote best practices in safety. Arley rarely shuts down, but when she does, you might find her swimming or hiking with her dog Kali.
Cycling Highlights
22 Career wins
11th Valkenburg World Cup
15th Tabor World Cup
15th Waterloo World Cup
19th Zolder World Cup
2nd GP Gloucester (UCI Cat2)
4th Providence (UCI Cat2)
5th Louisville (UCI Cat1)
34th World Champs
7th U.S. Pro Nationals
Mid-Atlantic Cyclocross Series Champ (2012, 2013)
Mountain Bike National Champ (2013) Cat 1 25-29
Cycling Teams
Member, Fearless Femme Road Team (2016-Present)
Co-Founder: Fearless Femme Cyclocross Team (2016-Present)
Legal Highlights
Law Review, University of the District of Columbia
Housing & Consumer Law Clinic, Whiste-blower Protection Clinic
Clerk for Honorable Steven R. Serfass, Carbon County
Member, PA and NJ Bar
Education
J.D. University of the District of Columbia, David A. Clarke School of Law (2010) Cum Laude
B.A. Political Science, University of New Hampshire (2006) Magna Cum Laude
B.A. Justice Studies, University of New Hampshire (2006) Magna Cum Laud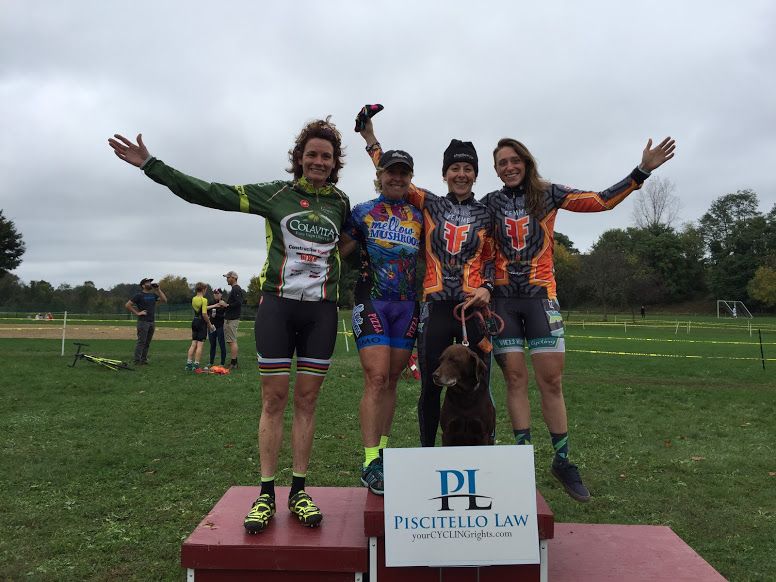 Arley at the DCCX race in Washington, D.C. 2017 | Photo credit: Marni Harker