Michael J. Piscitello, Community Outreach
Connecting on the bike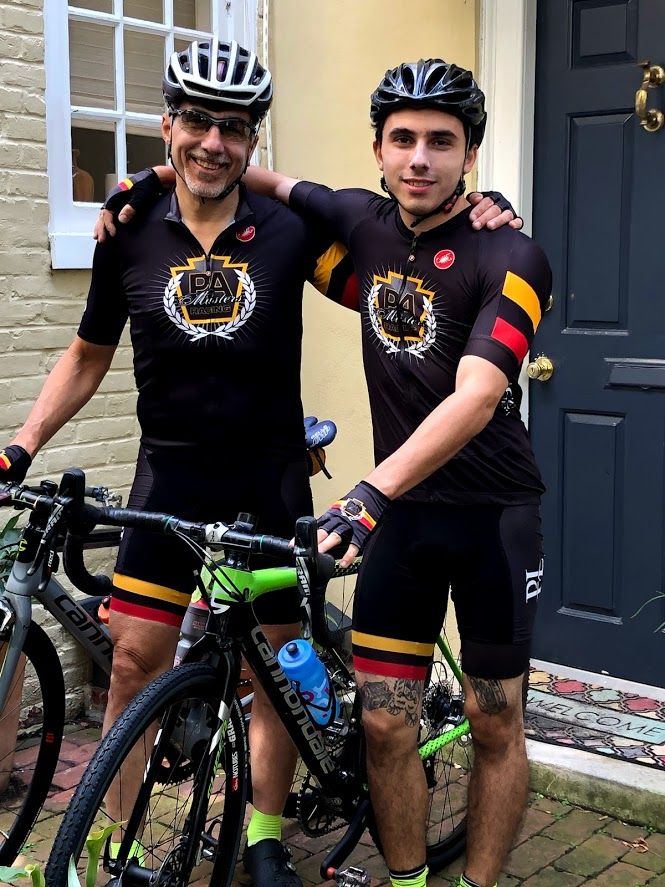 In 2019, Michael Piscitello joined Piscitello Law while simultaneously pursing his undergraduate studies. He is currently enrolled at the Community College of Philadelphia (CCP) and anticipates transferring to Temple University. His academic and professional plans include Law School. Michael is eager to learn the family business and hopes that his role in the law firm will one day officially shift to attorney. In the meantime, he is happy to serve the firm by providing meaningful community outreach. His role includes developing bike safety initiatives to support regional cycling clubs, shops and organizations.
Michael is following in his father's path and is passionate about cycling. Last semester, he established a new cycling club for CCP although COVID-19 has created some roadblocks to launching this new club. When not in school or in the office, Michael is actively training and riding with his father, who is thrilled to show him the ropes of competitive cycling. While out on the road or trails, Michael is constantly meeting members and friends of our cycling community.
Background:
Professionally trained in the construction trades, Michael has over three years' experience in building maintenance. While he is no longer overseeing commercial apartment complexes, he keeps his skills honed by managing the historic (1825) building where the Law Office resides in Olde City, Philadelphia. Prior to his work in the trades, he was a working member of the Creekside Community Cooperative in Elkins Park, PA for several years. In his spare time, he can be found researching innovative recipes, techniques and equipment to support his passion for cooking. He is also a student of the Italian language and culture.
Michael is currently working to establish a chapter for the hunger relief program "Sharing Excess" at the Community College of Philadelphia. Sharing Excess is a program that helps students and the community around colleges meet the needs of those battling hunger while reducing waste in the food industries.
Professional Highlights:
Founding Member, CCP Chapter of Sharing Excess.
Certified, OSHA safety training
Certified, National Apartment Association
Graduate, Orleans Technical Institute
---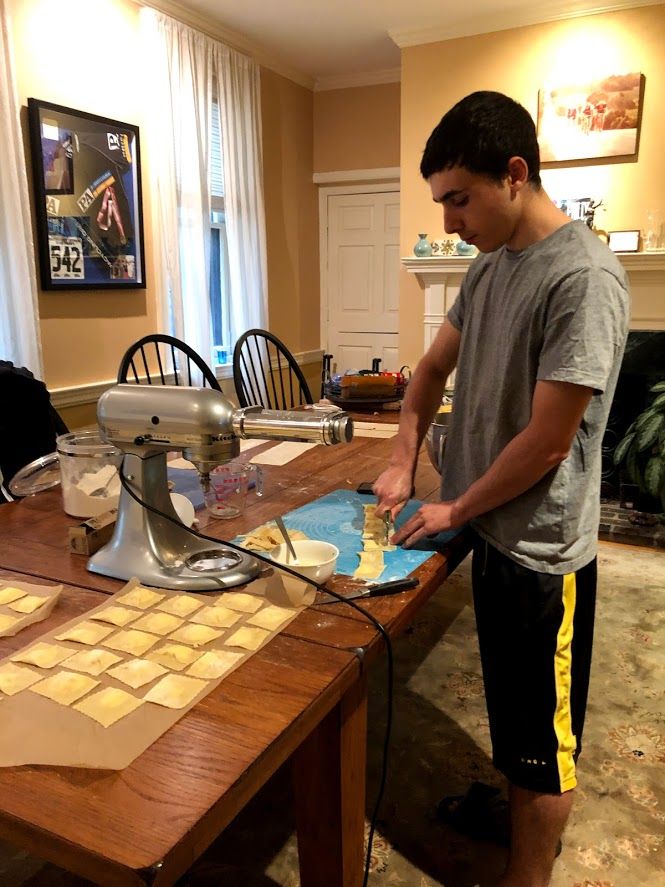 Michael fine tunes his pasta making skills!