Philadelphia Motorcycle Accident Lawyer
Have You Been Injured by a Negligent Motorist?
Highways and roads in Pennsylvania can be a dangerous place for all motorists, but particularly deadly for motorcyclists. In fact, per vehicle mile traveled, bikers are about 37 times more likely to die and 9 times more likely to be injured in a crash than passenger car occupants. Because the amount of protection between them and the road is significantly less than for passenger vehicle occupants, injuries are often very serious, and can range from broken bones and lacerations to brain injury, paralysis, and even death.
If you or a loved one have been injured, contact our motorcycle accident lawyer in Philadelphia at (215) 372-8768 today. We can help you seek the compensation you need to help you recover.
Recent Result: $750,000 Verdict in the Butler v. Yamaha (U.S. Federal Court matter): Yamaha vigorously appealed the award to the U.S. Court of Appeals. However, the U.S. Court of Appeals, after hearing Mr. Piscitello's argument, agreed that the bike was defective and that punitive damages were indeed appropriate. More About this Result
Common Causes of Motorcycle Accidents
While motorcyclists often get a bad rap, the truth is that the vast majority of them are very responsible drivers, and they are often even more cautious than passenger vehicle drivers.
Some of the most common causes of motorcycle accidents are:
Drivers under the influence of drugs or alcohol
Failure to abide by posted speed limits or traffic laws
Tailgating and aggressive driving
Failure to see bikers when turning or changing lanes
Poor road or highway conditions
Defects with motorcycle parts
Common Injuries After a Motorcycle Accident
Motorcyclists are at a disadvantage when sharing the road with much bigger and heavier vehicles. Collisions with cars and trucks often result in catastrophic injuries on the part of the motorcyclist. Serious bruising and scrapes, commonly known as "road rash," is common and can lead to scarring and disfigurement. This, however, is mild in comparison with other injuries you can sustain.
These can include:
Injuries to the spine and neck
Crushed or amputated limbs
Traumatic brain injuries (TBIs)
Broken bones
Paralysis or quadriplegia
Soft tissue injuries
Psychological trauma
If you have reason to believe that your injuries were directly caused by the negligence or intentional actions of another party on the road, you may have legal options available to you. The laws and legal system surrounding personal injury can be complex and confusing, and navigating the process may be a very difficult task without the assistance of a knowledgeable Philadelphia motorcycle accident attorney.
At Piscitello Law, we have over 35 years of experience, have handled thousands of personal injury matters, and are ready to start building the strongest possible case on your behalf immediately.
Why Should I Hire A Motorcycle Accident Lawyer?
Here are 5 of the top reasons to hire a motorcycle accident lawyer if you or a loved one were recently injured in a motorcycle crash in Philadelphia:
A motorcycle accident lawyer has experience and knowledge of the specific laws and regulations related to motorcycle accidents.
They will have a thorough understanding of how insurance companies operate and can negotiate on your behalf for fair compensation.
A motorcycle accident lawyer can help gather evidence, such as witness testimonies and medical records, to support your case.
They can also determine if there were any negligent parties involved in the accident and hold them accountable.
Hiring a motorcycle accident lawyer allows you to focus on healing while they handle the legal aspects of your case. It is important to hire a specialized lawyer who understands the unique challenges that come with a motorcycle crash injury.
Contact our motorcycle accident lawyers in Philadelphia today, and let us help ensure that you receive the legal support and advice that you need to maximize your compensation amount.
Comprehensive Legal Care for Injured Victims
From the moment that we start work on your case, our lawyer investigates the accident scene, collects any necessary evidence, reviews witness and police statements, browses through medical records, consults with experts, and does anything else to ensure that you have the greatest possible chance of recovering damages. Our goal is to work on your behalf so that you can focus on recovering and returning to your daily life.
Learn more about our services and contact Piscitello Law at (215) 372-8768 now!
Read What Our Clients Are Saying
"Exceptional Attorney"

Joe is an exceptional attorney and helped me through the difficult period of time after my accident. He's a great communicator, and thorough in his approach, and I felt involved during the entire process.

"Character Matters"

I must have been passed by 50 other riders going the other way, and attorney Piscitello and his son very kindly stopped and helped me, giving me a new tube, and using his CO2 cartridges to get me going again, and I was able to complete the ride. I believe

"Absolute Best Legal Services"

For over 20 years Piscitello Law has provided the absolute best legal services to my family and friends. And, when I was injured in an auto accident, Joey got me the money that I deserved.

"Excellent Guidance and Reassurance"

Joe and the team at Piscitello Law were excellent at providing guidance and reassurance throughout the whole process after being involved in a car versus bicycle incident. Joe was always available whenever I needed to talk to him about the case and was alw

"Helped Me Get Through a Difficult Process"

Joe & his team explained the entire process with me, answered all of my questions, & helped me get through a tough process.

"We Are Forever Grateful to Joe and His Staff"

After two years with another attorney who was spinning wheels, Joe was recommended to me by a friend. He took over my case and successfully resolved it within approximately 6 mos.

"Supportive, Kind, & Understanding."

Even though money itself cannot entirely erase a lifetime of physical and emotional ramifications of a traumatic event, it does provide some comfort that expenses are taken care of. More than that, Joe is a gem of a man. Truly: trustworthy, dedicated, know

"I Would Absolutely Recommend Their Services"

Joe cares about your personal well-being and also does everything in his power to secure you a fair and agreeable settlement. His office is quick and open with their communication and guidance.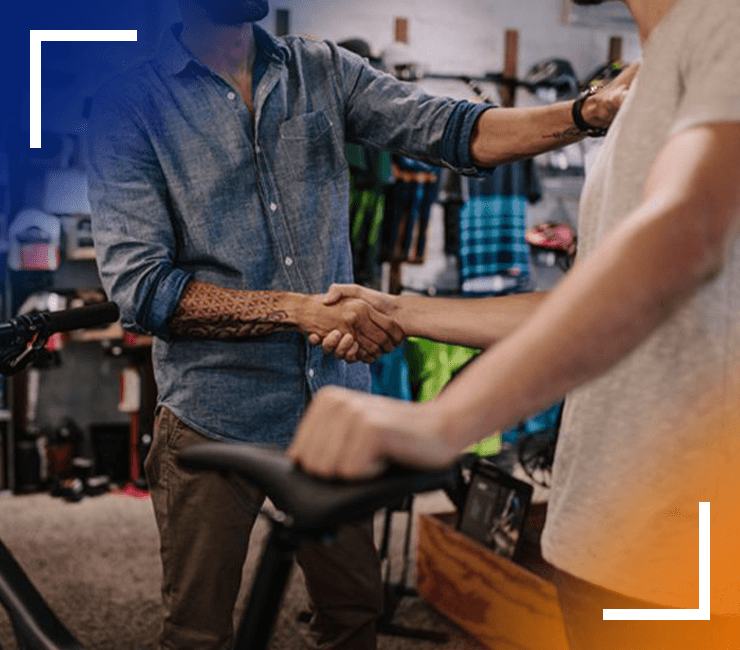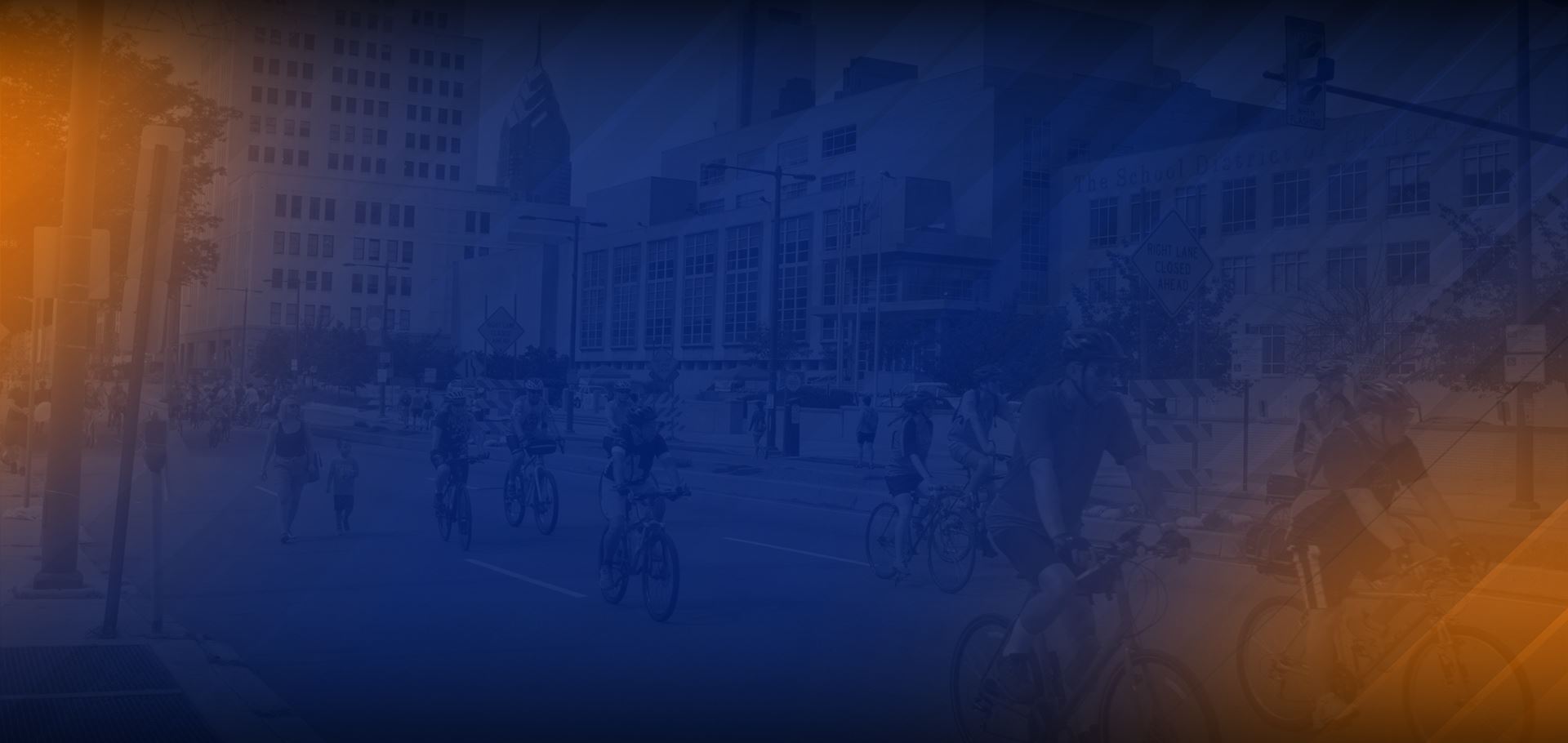 Our Results
Millions Recovered
$1,300,000 Trucking

$1,100,000 Pedestrian Matter

$535,000 Bicycle Crash with Rideshare Company

$200,000 Bicycle Crash - Hit & Run

Motorist runs stop sign, hits a cyclist, and flees.

$100,000 Bicycle Crash Left Cross

A male cyclist was injured after a vehicle crossed his path of travel and struck him.39-year-old plaintiff suffered a serious knee injury requiring surgery and time off work.

Confidential settlement Bicycle Crash Right Hook

The matter involved a major international trucking company who claimed cyclists had no right to proceed on a Philadelphia Center City street. The truck driver cut the cyclist off as both vehicles executed the right turn.