Bicycle Accidents Frequently Asked Questions
Helping Philadelphia Bike Crash Victims
---
A car hit me or left the scene of the accident. Do I have a case?
Yes. If you, or a family member that you live with has auto insurance, it will likely cover these types of cases. Also, if you or a family member do not own a car, there is a state run program that will provide benefits for unidentified vehicle crashes. That plan is called the Assigned Claims Plan.
---
The police report claims the accident is my fault. Does that invalidate my case?
No. Police officer opinions do not prove fault. Although in many circumstances police cite the wrong individual because they don't understand the law.
---
The insurance company is being very cooperative. Should I try to handle the case on my own?
No. You should not attempt to handle the case on your own. The insurance company is being cooperative and nice to you because they are fearful that you will hire an experienced attorney and learn the true value of your case. Remember, the insurance company has a primary obligation to its shareholders and the company's bottom line. When you hire an attorney to handle your case, the attorney will work towards your best interest. Regardless of how friendly the insurance company appears, make sure you have retained a strong, experienced legal advocate on your side.
---
I crashed when a car buzzed me, but I wasn't directly hit. Do I still have a case?
Yes. Direct contact is not necessary to file a claim or a lawsuit.
---
What is Un-insured motorist (UM) coverage and Under-insurance Motorist (UIM) coverage and why would I need that?
This type of coverage, known as UM/UIM will provide you with protection you need if the person who hits you leaves the scene or has insufficient coverage. For example, many people carry the minimal level of auto insurance allowed by their state's law. In Pennsylvania, that minimal level of coverage is $15,000.
If you are injured by a hit and run driver, and your case is worth $100,000, your attorney can make an Un-insured claim under your own policy (which is a UM claim). If you are hit by someone with a $15,000 policy limit and your case is worth $100,000, your attorney can secure the additional $85,000 by making a claim under your own policy (which is a UIM claim).
The most important insurance coverage for a cyclist is to secure UM/UIM insurance. The coverage will cost additional money to your annual auto policy but is well worth the investment.
---
What if I don't have a car? Should I buy bicycle insurance?
If you do not own a car or live with someone with a car, we strongly encourage you to research bicycle insurance companies. Below is a list of some insurance companies that you may research, but we are not endorsing any one company listed below.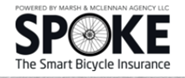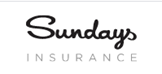 ---
Do e-bike riders have the same rights as standard bicycle rider?
Yes, depending on the bike. E-bikes that do not exceed 20 mph unassisted, are 100 pounds in weight or less and do not contain a motor, is rated above 750 watts, is categorized as a pedal- cycle and is treated the same as a result.
---
I was just in a bike crash. What's the most important thing to do?
Get out of the road: get yourself and your bike out of the roadway to a safe spot.
Call Police: ask police officer to include your version of the crash into the report. Be sure to report any injury or pain you are experiencing, no matter how small.
Take photos at Crash Scene: if you are able, take photos of the car that hit you, including license plates, intersection where crash occurred and photos of the car itself.
Get Driver & Witness Info: collect contact info from any witnesses and/or people who help you at the scene. Take photos of driver's license, registration, insurance, and contact info.
Get Immediate Medical Attention: if you don't go to the hospital from the scene, be sure to go to your primary care doctor or clinic (as soon as possible) to document your injuries, even if they appear minor. Have someone take photos of your injuries.
Preserve Evidence: Don't attempt to fix anything or have your bike repaired. Don't send your bike, helmet, or any other equipment to anyone other than your attorney. Take photos of your equipment, bike, and clothing. Don't wash or repair your clothing.
Call Bike Crash Attorney: don't communicate with any insurance company before consulting with attorney. Anything you say to the company can be used against you later.
Meet Attorney at Crash Scene: as soon as you are able, make plans to meet your attorney at the crash scene to review details. Alternatively, your attorney can investigate, take photos, videos, and review information with you.
Do not speak with Insurance companies: Final reminder to not speak with any insurance companies, or the driver after the crash. Be sure to inform them that any inquiries should be directed to your bike crash attorney.
---
Trust our firm to help you seek justice for your bicycle accident in Philadelphia. For a free consultation, call

(215) 372-8768

, or contact us online.