Philadelphia Bike Laws
The Philadelphia Code & Home Rule Charter as of 7.31.17
Title 12, The Traffic Code
Chapter 12-800. Bicycle Regulations and Penalties
A. Rights & Obligations of Cyclist
These sections state that cyclists have the same rights and obligations as motor vehicle drivers. Therefore, cyclists must follow the rules of the road, just as is they were operating a car. Cyclists must obey traffic signals, stop signs, posted signs, and must signal when making turns. They are obligated to yield to pedestrians and must travel in the same direction as traffic.
"Every person riding a bicycle upon a highway shall have all the rights and shall be subject to all of the duties applicable to an operator under the provisions of this Title and The Vehicle Code.
Source: Philadelphia Code Chapter § 12-802

"Whenever signs are erected indicating that no right or left turn is permitted, or that a turn in the opposite direction is permitted only between certain hours, no person operating a bicycle shall disobey the direction of any such signs except where such person dismounts from the bicycle to make such turn, in which even such person shall have the privileges and responsibilities of a pedestrian."
Source: Philadelphia Code Chapter § 12-802
B. How to Ride a Bike
One Bike Seat per person:
Cyclists must ride on a permanent bike seat and carry only yourself (i.e, do not carry passenger on handle bars).
"No bicycle shall be used to carry more persons at one time than the number of seats permanently affixed to such bicycle"
Source: Philadelphia Code Chapter § 12-803(2)
Ride No More than Two Abreast
"Persons riding bicycles upon a roadway shall ride no more than two abreast except on paths or parts of roadways set aside for the exclusive use of bicycles."
Source: Philadelphia Code Chapter § 12-804
At Least One hand on handlebars
Riders should not carry anything that prevents them from keeping at least one hand on the handlebars.
"No person operating a bicycle shall carry any package, bundle, or article which prevents the rider from keeping at least one hand upon the handle bars."
Source: Philadelphia Code Chapter § 12-806
Don't use Headphones
If you want to listen to any music, news, etc. while riding a bicycle, you must not use headphones to listen to it. Doing so can cause a cyclist to hear their surroundings and put them in a dangerous situation.
"No person shall operate a bicycle on a street or highway while wearing headphones connected to an audio device."
Source: Philadelphia Code Chapter § 12-812
C. Equipment: Brakes & Bells
Riders must have good working brakes and shall have an audible warning device. Although lights on the front, back and sides of bikes are not required in Philadelphia, we strongly recommend their use, in addition to a helmet.
"No person shall operate a bicycle unless it is equipped with a bell or other device capable of giving a signal audible for a distance of at least 100 feet, except that a bicycle shall not be equipped with nor shall any person use upon a bicycle any siren or whistle."
Source: Philadelphia Code Chapter § 12-809
D. Where to Ride a Bike and Park:
Bicycle Lanes/Bicycle Paths
While the Philadelphia Code does not require the use of bicycle lanes/paths if available, we recommend that you do. This ensures the safe flow of traffic and reduces the likelihood of a vehicle trying to squeeze by to get around bicycles.
Riding on Sidewalks
Only children under the age of 12 are permitted to ride on sidewalks, except where otherwise permitted. However, children under 12 are not permitted to ride on sidewalks in business districts. This differs from state law, which permits the use of sidewalks by any cyclist, except when in a business district, when use by anyone is permitted.
The Code goes on to clarify that "…Whenever any person is riding a bicycle upon a sidewalk, such person shall yield the right-of-way to any pedestrian and shall give audible signal before overtaking and passing such pedestrian."
Source: Philadelphia Code Chapter § 12-808
Riding on Sidewalks in Fairmount Park
The Code includes a separate clause related to riding on sidewalks in Fairmount Park and will allow that sidewalk riding as per the Commission's rules.
"In areas under the jurisdiction of the Fairmount Park Commission, riding bicycles on sidewalks and foot paths may be permitted when authorized by regulations of the commission."
Source: Philadelphia Code Chapter § 12-808
Parking your Bike
Use bike racks when available and do not obstruct traffic. If you do, you can be subject to a parking ticket.
"No person shall park a bicycle upon a street other than (a) against the curb, upon the sidewalk, or in an area on the street designated by the department for bicycle parking, in a rack to support the bicycle; or (b) against a building or at the curb, in such a manner as to afford the least obstruction to pedestrian traffic."
Source: Philadelphia Code Chapter § 12-807
E. Penalties
If you are found violating any of the regulations while riding your bike, you can be fined up to $75 in addition to the cost of prosecution.
Source: Philadelphia Code Chapter § 12-811
Read What Our Clients Are Saying
"Exceptional Attorney"

Joe is an exceptional attorney and helped me through the difficult period of time after my accident. He's a great communicator, and thorough in his approach, and I felt involved during the entire process.

"Character Matters"

I must have been passed by 50 other riders going the other way, and attorney Piscitello and his son very kindly stopped and helped me, giving me a new tube, and using his CO2 cartridges to get me going again, and I was able to complete the ride. I believe

"Absolute Best Legal Services"

For over 20 years Piscitello Law has provided the absolute best legal services to my family and friends. And, when I was injured in an auto accident, Joey got me the money that I deserved.

"Excellent Guidance and Reassurance"

Joe and the team at Piscitello Law were excellent at providing guidance and reassurance throughout the whole process after being involved in a car versus bicycle incident. Joe was always available whenever I needed to talk to him about the case and was alw

"Helped Me Get Through a Difficult Process"

Joe & his team explained the entire process with me, answered all of my questions, & helped me get through a tough process.

"We Are Forever Grateful to Joe and His Staff"

After two years with another attorney who was spinning wheels, Joe was recommended to me by a friend. He took over my case and successfully resolved it within approximately 6 mos.

"Supportive, Kind, & Understanding."

Even though money itself cannot entirely erase a lifetime of physical and emotional ramifications of a traumatic event, it does provide some comfort that expenses are taken care of. More than that, Joe is a gem of a man. Truly: trustworthy, dedicated, know

"I Would Absolutely Recommend Their Services"

Joe cares about your personal well-being and also does everything in his power to secure you a fair and agreeable settlement. His office is quick and open with their communication and guidance.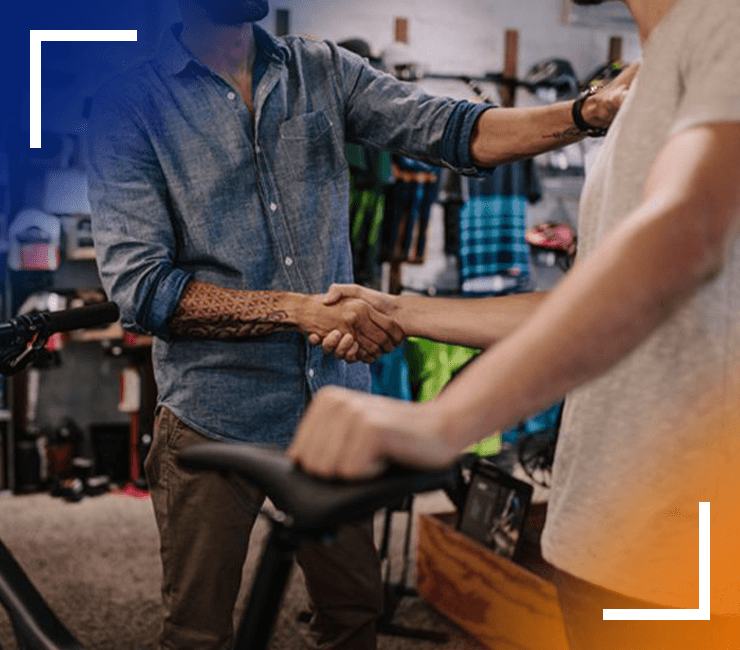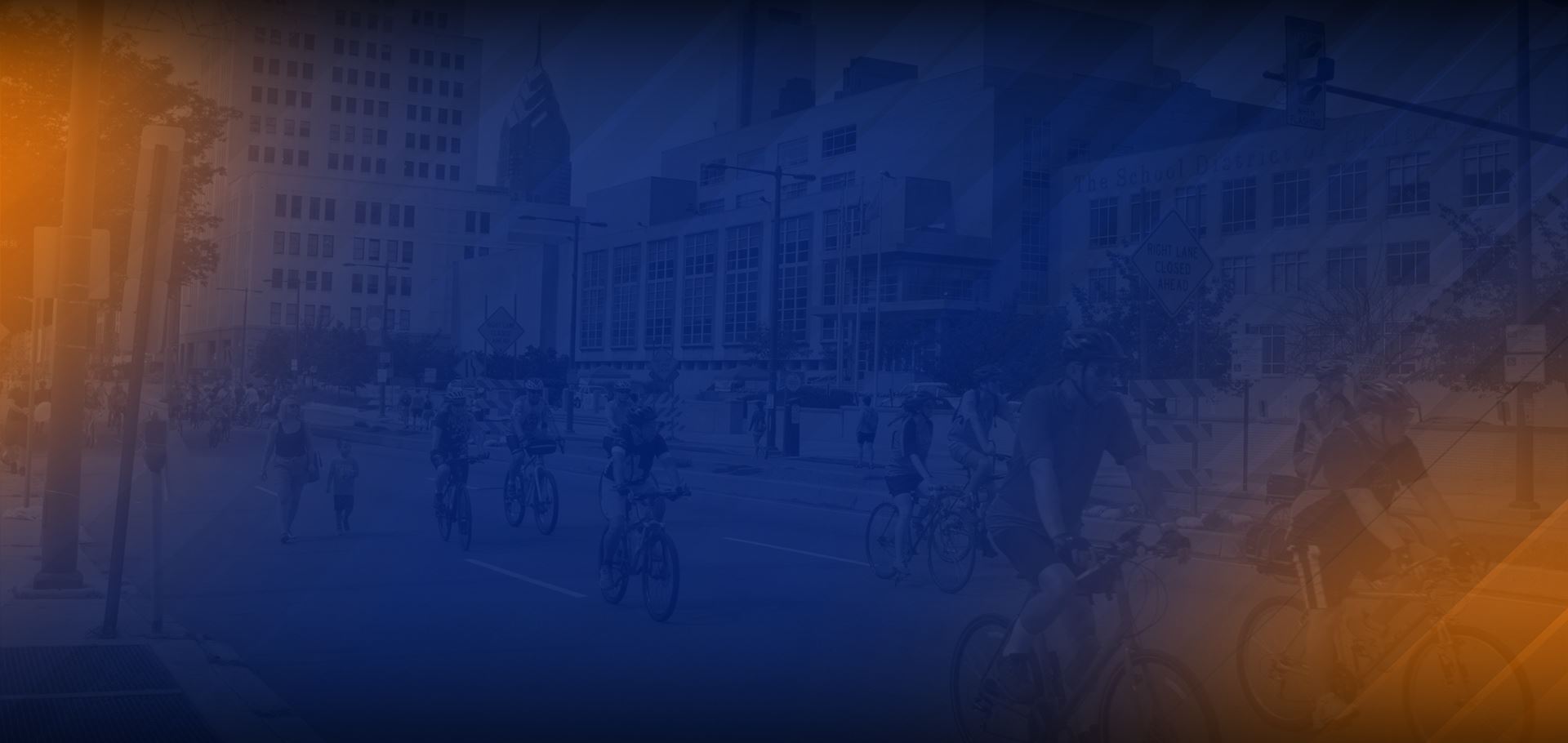 Our Results
Millions Recovered
$1,300,000 Trucking

$1,100,000 Pedestrian Matter

$535,000 Bicycle Crash with Rideshare Company

$200,000 Bicycle Crash - Hit & Run

Motorist runs stop sign, hits a cyclist, and flees.

$100,000 Bicycle Crash Left Cross

A male cyclist was injured after a vehicle crossed his path of travel and struck him.39-year-old plaintiff suffered a serious knee injury requiring surgery and time off work.

Confidential settlement Bicycle Crash Right Hook

The matter involved a major international trucking company who claimed cyclists had no right to proceed on a Philadelphia Center City street. The truck driver cut the cyclist off as both vehicles executed the right turn.