Bike Trails New Jersey
Bike Trails New Jersey
Cape May Shoreline Ride
This 46-mile loop is a classic New Jersey ride. It begins at the Lighthouse located at the southern tip of Cape May where the Atlantic Ocean meets the Delaware Bay. The ride passes multiple highlights and attractions including the zoo, wetlands and Stone Harbor Bird Sanctuary.
https://www.state.nj.us/transportation/commuter/bike/application3/pdf/TheCapeMayShorelineRide.pdf
Cooper River Park
This urban park has nearly 350 acres of land filled with an impressive array of activities including golf, a stadium and a splash of culture with a sculpture garden. There are two small bike paths within the park. One is a quick one- mile paved path while the other is a nearly 4mile loop traveling from Cuthbert to Route 130. Although the bike paths are short, there is much to do in and around this family- friendly River Park.
http://www.camdencounty.com/service/parks/cooper-river-park/
Delaware & Raritan Canal Trail
This trail, also known as the D&R Trail follows the canal path built in the 1830s to facilitate transport between Philadelphia and New York. The 70- mile trail has end points in Frenchtown and New Brunswick with both gravel and crushed stone trails. Trails are wheelchair accessible and are used for multi-sports including cross country skiing and mountain biking.
https://www.traillink.com/trail/delaware-and-raritan-canal-state-park-trail/
Hartshore Woods Park
Hartshore Woods Park is home to nearly 800 acres of land within Monmouth County, New Jersey. Three main entry points are Buttermilk Valley, Rocky Point and Claypit Creek. The park is rich in history and contains an active archeology site in Claypit Creek as well as historic bunkers remnants of a time when the Park was part of the country's coastal defense. 14 miles of challenging trails are out there for the enjoyment of cyclists, hikers and walkers. Fishing enthusiasts have the Navensink River while winter months bring cross country skiing to this park.
https://www.monmouthcountyparks.com/page.aspx?Id=2524
Hudson River Waterfront Walkway
This very short (1.5 mile) trail follows along the Hudson River in Jersey City. End points are Essex Street and Newport parkway. This concrete trail allows cyclists to see stunning views of Manhattan.
https://www.traillink.com/trail/hudson-river-waterfront-walkway/
Island Beach State Park
Island Beach is an area of 3,000 acres with 10 miles of coastal dunes. The park lies between Barnegat Bay and the Atlantic Ocean. This State Park touts itself as one of the few remaining undeveloped barrier beaches in the North Atlantic Coast. The park is home to falcons, osprey colonies and other birds of interest. A wide range of vegetation and plants exist here with tidal marshes and wetlands. The paved bike path on this Island Beach is 9 miles long with easy, flat riding.
https://www.state.nj.us/dep/parksandforests/parks/island.html
McDade Recreational Trail
The McDade Recreational Trail can be found within the Delaware Water Gap which spans between New Jersey and Pennsylvania. The gravel trail is 32 miles and runs parallel to the Delaware River. Scenic views range from wooded sections, rolling farms, rivers and streams. To give you a sense of the environmental importance within this region, the site notes that trailheads at Pittman Orchard and Conashaugh are closed Dec 15 – July 15 for eagle nesting!
https://www.nps.gov/dewa/planyourvisit/mcdade-recreational-trail.htm
Great Resources:
Rails to Trails in New Jersey
This excellent website gives you the ability to search and explore 75 rails to trails in the state of New Jersey. The list starts with Atlantic County Bikeway and rolls all the way down to Woodbine RR Trail. Visitors to this site can filter search requests by the types of trail surface to the activities (bike, birding, fishing, etc).
https://www.traillink.com/trailsearch/?mmloc=new+jersey
Cross Camden Country Trail
Camden County is embarking on an extensive endeavor to create a trail which spans across the entire county from the Camden waterfront to Atlantic City. The anticipate 33- mile trail is envisioned to be multi-use (bike, walk, etc). Planning is being coordinated with the Delaware Valley Regional Planning Commission (DVRPC) to ensure trail network compatibility across the region.
http://www.camdencounty.com/service/environmental-affairs/cross-county-trails/
LOCAL (Training) RIDES/MEET-ups
as compiled by local bike clubs:
Below are two cycling clubs with links to their local rides. If you are interested in searching for other cycling teams and their local rides, check out the link below with a full directory of New Jersey Cycling Clubs.https://highaltitude2u.com/new-jersey-cycling-club-directory-ezp-167.html
Bicycle Touring Club of New Jersey
https://btcnj.com/pages/rideSchedule.php
Princeton Free Wheelers
http://www.princetonfreewheelers.com/content.aspx?page_id=2&club_id=15353
Read What Our Clients Are Saying
"Exceptional Attorney"

Joe is an exceptional attorney and helped me through the difficult period of time after my accident. He's a great communicator, and thorough in his approach, and I felt involved during the entire process.

"Character Matters"

I must have been passed by 50 other riders going the other way, and attorney Piscitello and his son very kindly stopped and helped me, giving me a new tube, and using his CO2 cartridges to get me going again, and I was able to complete the ride. I believe

"Absolute Best Legal Services"

For over 20 years Piscitello Law has provided the absolute best legal services to my family and friends. And, when I was injured in an auto accident, Joey got me the money that I deserved.

"Excellent Guidance and Reassurance"

Joe and the team at Piscitello Law were excellent at providing guidance and reassurance throughout the whole process after being involved in a car versus bicycle incident. Joe was always available whenever I needed to talk to him about the case and was alw

"Helped Me Get Through a Difficult Process"

Joe & his team explained the entire process with me, answered all of my questions, & helped me get through a tough process.

"We Are Forever Grateful to Joe and His Staff"

After two years with another attorney who was spinning wheels, Joe was recommended to me by a friend. He took over my case and successfully resolved it within approximately 6 mos.

"Supportive, Kind, & Understanding."

Even though money itself cannot entirely erase a lifetime of physical and emotional ramifications of a traumatic event, it does provide some comfort that expenses are taken care of. More than that, Joe is a gem of a man. Truly: trustworthy, dedicated, know

"I Would Absolutely Recommend Their Services"

Joe cares about your personal well-being and also does everything in his power to secure you a fair and agreeable settlement. His office is quick and open with their communication and guidance.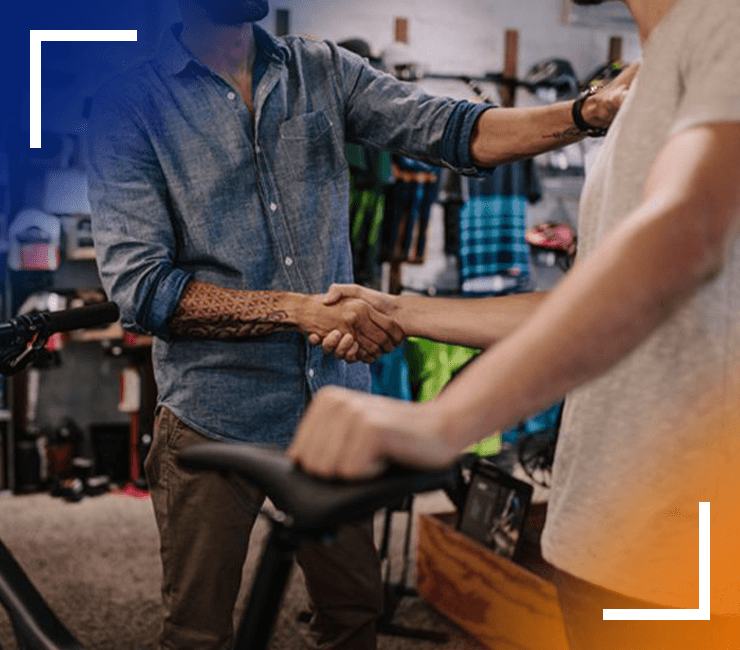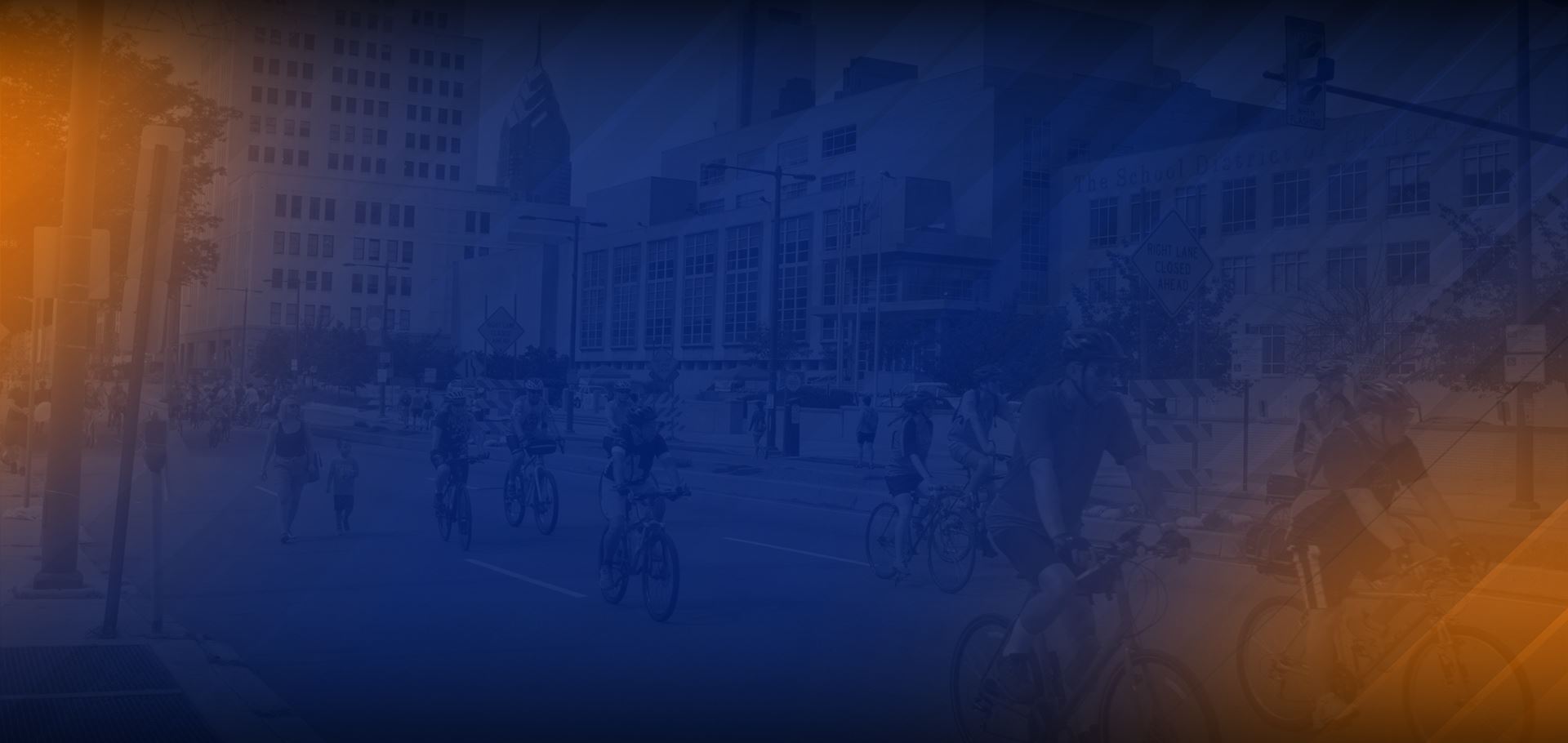 Our Results
Millions Recovered
$1,300,000 Trucking

$1,100,000 Pedestrian Matter

$535,000 Bicycle Crash with Rideshare Company

$200,000 Bicycle Crash - Hit & Run

Motorist runs stop sign, hits a cyclist, and flees.

$100,000 Bicycle Crash Left Cross

A male cyclist was injured after a vehicle crossed his path of travel and struck him.39-year-old plaintiff suffered a serious knee injury requiring surgery and time off work.

Confidential settlement Bicycle Crash Right Hook

The matter involved a major international trucking company who claimed cyclists had no right to proceed on a Philadelphia Center City street. The truck driver cut the cyclist off as both vehicles executed the right turn.