Injured in Bike Crash because of aggressive driver, defect in road or Dooring?
Get Legal help from region's leading Cycling Attorney - Consults are Free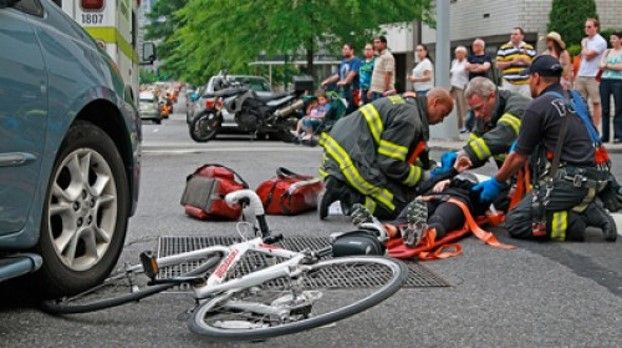 Piscitello Law represents and advocates for cyclists and pedestrians seriously injured or tragically killed throughout Pennsylvania. When not in court, we are working with organizations and legislators to improve streets and roads to reduce preventable crashes. For over a decade, Joe Piscitello has been an avid supporter of the cycling community, not only as an advocate of cycling safety improvements, but also as a competitive Masters-level cyclist. He has first-hand experience riding on the roads and trails and a clear understanding of the dangers present to cyclists.
Piscitello Law was appointed to the national Bike Law network in 2017 and handles PA-based bike crash matters for the network.
If you or a loved one have been injured in a bicycle accident, there may be legal options available. It is important to understand that you have rights as a cyclist, and having an experienced Philadelphia personal injury lawyer who is aware of the laws of the lane, the types of bike crash injuries, and the common causes of bike accidents that commonly occur can only improve your chances of recovering damages.
If you have been in a bike crash in another state, Attorney Piscitello can secure a well-regarded bike crash attorney to represent you. The Bike Law network is comprised of leading attorneys in 20 U.S. states and in Canada.

Meet Joe Piscitello
Piscitello Law has successfully handled thousands of legal matter throughout Philadelphia and the state of Pennsylvania. Attorney Joseph T. Piscitello has also successfully litigated matters before the U.S. Court of Appeals.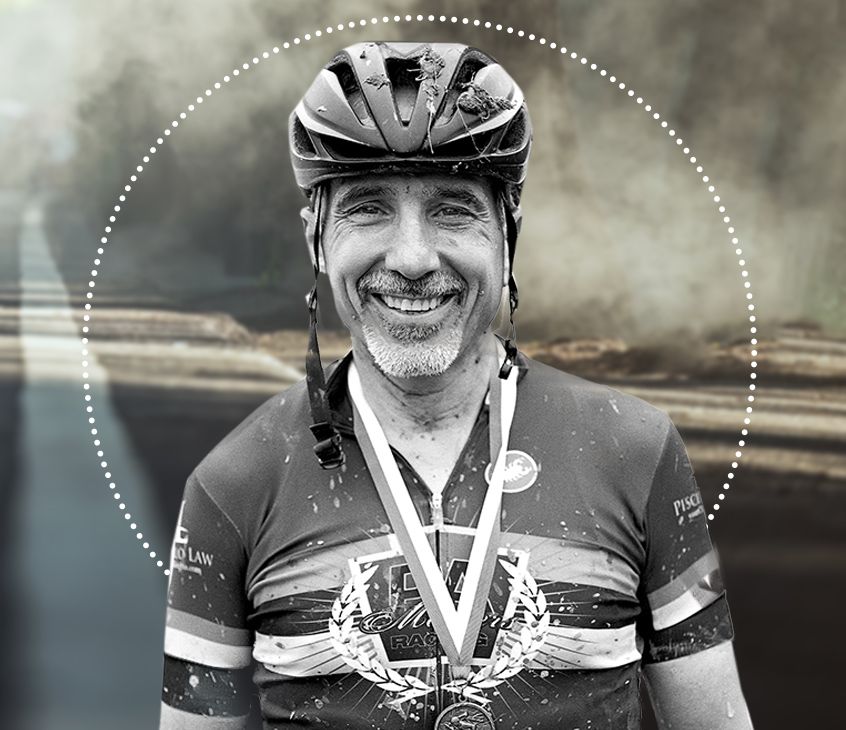 In addition to his professional career as an attorney, Mr. Piscitello is also a competitive cyclist. His love for the sport has fostered a special focus in the area of bicycle accidents and cycling advocacy. He has a passion for the law and cycling unlike any other attorney in the region. He represents cyclists who are commuters, bike couriers, recreational cyclists and professional athletes. Piscitello Law has successfully fought for the rights and recovery of injured cyclists from fatal to common crashes with routine bike-crash injuries. His support and involvement in the cycling community throughout the sate is visible year round, whether the firm is sponsoring the Philadelphia Bike Expo in the fall, or providing Bike Law Talks in the winter to bike shops in the Lehigh Valley Region. Mr. Piscitello has joined cycling advocacy groups to lobby Harrisburg and Philadelphia representatives for safer streets, infrastructure and laws. Simply put, Joe Piscitello is the go-to attorney to handle serious bike crash matters in Philadelphia and the surrounding regions in the Keystone state.
Professional Knowledge Backed by Personal Experience
Many law firms hold themselves out as specializing in bicycle cases, however, no firm in the Philadelphia or Pennsylvania areas can merge their legal and cycling skills to the high standards needed to effectively represent injured cyclists. Piscitello Law is among the few who can claim specialty in this area with true authenticity. Attorney Piscitello is a competitive cyclist with tens of thousands of miles in the saddle and nearly 30 years of experience as a personal injury attorney.
Contact Piscitello Law to request an online case evaluation today if you've been seriously injured in a car and bicycle accident. We handle cases throughout Pennsylvania!
Passion for the Law, Empathy for the Injured
The Philadelphia area offers an extensive amount of roadways for bicyclists to enjoy. Unfortunately, with this comes the risk of accidents and serious personal injury. The fact of the matter is that most accidents involving bicyclists are the fault of drivers of motorized vehicles and bicyclists are almost always the ones that end up suffering.
Recent Results: Confidential settlements secured for 22 year-old Philadelphia female. Trucking company elected to compensate the injured cyclist a confidential sum in exchange for avoiding trial. More About this Result
For more information on your rights as a bicyclist, legal options, and how we can assist, call Piscitello Law at (215) 372-8768 or contact us online to request a free consultation.