Founder Evan Ehlers gives an inside look at how his organization has adapted to changing supply and demand for excess food in the region.
Making the Most out of Excess college meals
In 2018, Drexel student Evan Ehlers did something innovative with his remaining meal credits at the end of the semester; he used the credits to provide meals to those in need. Evan worked with Drexel admin to enable other students to donate excess meal swipes at the end of a semester. Clubs in other universities would soon form chapters and Evan's organization began to flourish.
The mission of Sharing Excess is to mitigate hunger by sharing excess college meals and by collecting excess food from local businesses for re-distribution. The organization created a system that enables local grocery stores and restaurants to mark excess food for pick-up by volunteers and full-time paid drivers (many of whom are college students).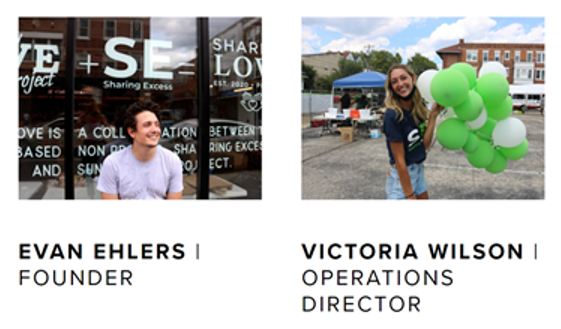 Corona Virus Impact on Hunger Relief Work
The pandemic created logistical problems due to the decline in excess food generated by restaurants which have operated at significantly reduced levels. Sharing Excess has shifted the supply of excess food to rely predominantly upon grocery stores as well as by creating new partners. One of the new partnerships they developed involves USDA's Farmers to Families food box program which provides excess food from farmers. Additionally, they teamed up with all major food banks in Philadelphia like Philly Share Food Program, Caring for Friends, and Philabundance. Lastly, they identified and established 50 new donors and suppliers to support their network.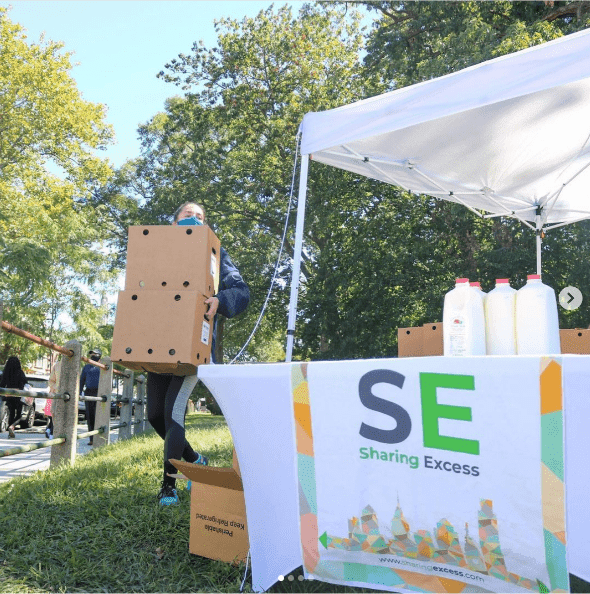 As Sharing Excess continued to meet growing demand for food deliveries during the pandemic, they also scaled their operations and logistics needed to continue growing in a sustainable manner. The team secured a new distribution facility in West Philly allowing them to accept large donations, park company vehicles, and pack deliveries. These adaptations enabled the young nonprofit to increase their impact by 10-fold from pre-corona levels. In addition, the team also increased its staff to 34 members and added a delivery van and delivery vehicle. Food distribution itself also shifted to venues such as outdoor public parks to avoid indoor settings.
A Million Meal Milestone
All of these adaptations have yielded significant progress; as of November 31, 2020, the organization surpassed one million meals delivered. This impressive feat is even more notable as nearly 700,000 of those meals were delivered during the public health crisis. Although Sharing Excess is still a young non-profit, their ability to serve Philly during this moment of severe food insecurity is a testament to the group's dedication, skills, and nimbleness.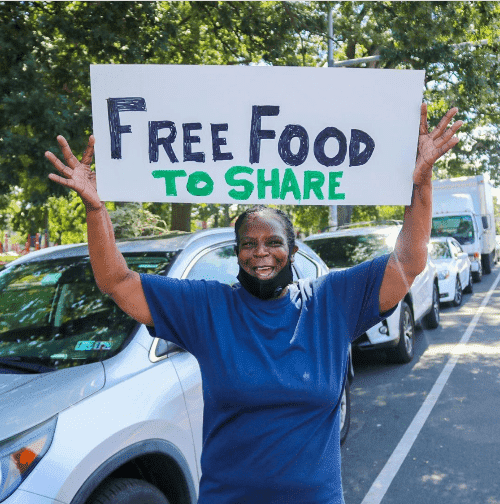 There's an App for that...
The group plans to expand by establishing new chapters in other universities by replicating their methodology. In 2021, the Sharing Excess team has sights set on serving New York and Los Angeles communities struggling with food access. One of the major ways the group plans to take on this future growth and demand is by offering a mobile phone app which they have been designing for the past 13 months. The app is designed to work like a ride call service (Uber, Lyft etc.), but will function to connect businesses and individuals with the organization's food pickup and delivery service. This integration of technology and hunger relief work is an exciting innovation that will hopefully expand their reach and impact.
Supporting the Cause
If this work resonates with you and you're interested in learning more, there are many ways to engage.
Donate Time: Volunteers provide critical work including pick-up of food; weighing of food and packaging; and outdoor delivery of meals.
Donate Food or Funds: The group will gratefully accept smaller individual food donations. The food rescue app will optimize this option in the future by making individual donations easy. Monetary donations can be sent via text "FREEFOOD" to 41444.
Our Connection with Sharing Excess
While taking classes at The Community College of Philadelphia (CCP), our Community Outreach Director, Michael Piscitello worked with the team at Sharing Excess to establish a chapter at CCP. Although this effort has stalled during the college shut down, Michael plans to resume efforts when normal operations begin. Additionally, we were thrilled to donate a car directly to the organization. To date, our formerly dormant car has found a higher call; it has been used to deliver 34,000 pounds of food!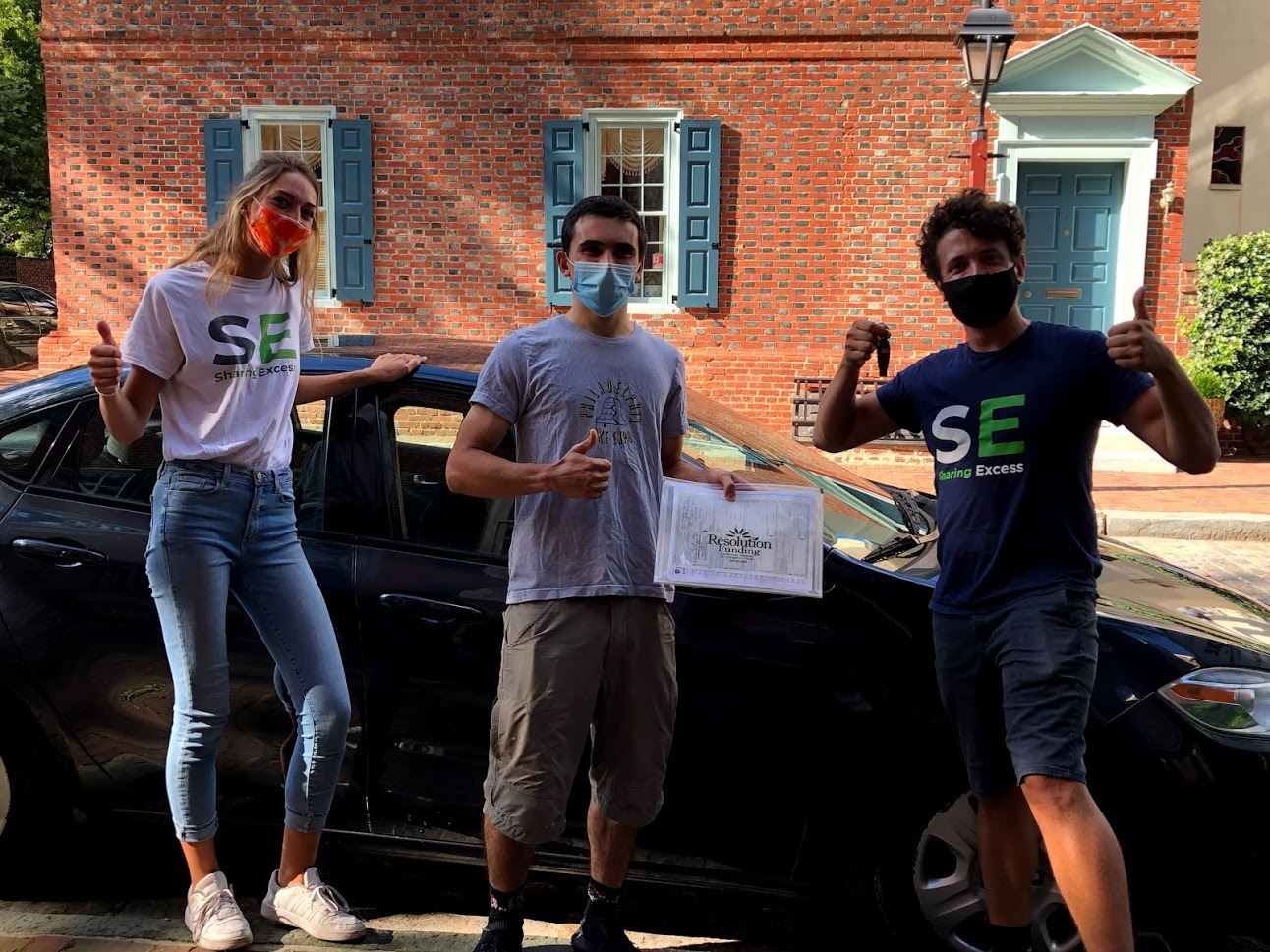 Piscitello Law firm primarily focuses on cycling advocacy and the cycling community. However, when someone in our team stumbles upon a group as impactful as Sharing Excess, we are happy to jump in.
You can also read about our work with another awesome group called Leashes of Valor (LOV).
We remain committed to that non-profit's mission to provide skilled service dogs to veterans who need support due to PTSD or Traumatic Brain Injuries.