Piscitello Law salutes our Veterans today and sends a personal shout out to our friends and founders of Leashes of Valor (LOV): Captain Jason Haag, Danique Masingill and Matt Masingill.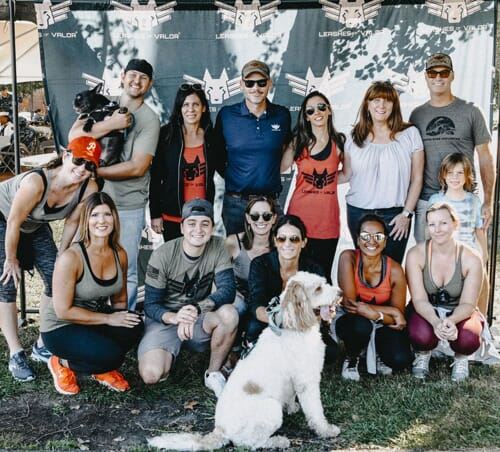 Leashes of Valor is a non-profit organization based in Virginia with a mission to provide trained service dogs to veterans in need. Last year, (pre-pandemic) we held a #PupWalk4LOV at The Navy Yard organized by a volunteer group called #LOVphilly.
The event was a great success; we raised nearly $20,000 through a dog walk held on the historic grounds of The Chapel of Four Chaplains & The Four Chaplains Memorial Foundation. We also raised awareness of the epidemic of veteran suicide (we lose 20 veterans a day in this preventable tragedy). Check out this news coverage from 6abc: https://6abc.com/puppies-walk-to-raise-money-for-veterans-service-dogs/5558207/.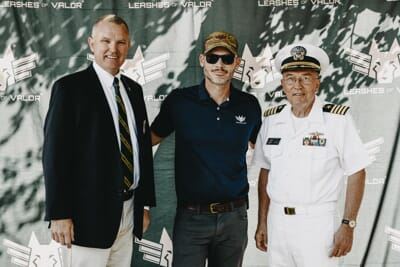 Another outstanding outcome of the event is a critical research collaboration between Jefferson and Leashes of Valor. The Jefferson College of Nursing and the Department of Surgery and LOV have launched a research initiative investigating the use of Service Dogs as an intervention for Veterans with PTSD (post-traumatic stress disorder) and TBI (traumatic brain injury).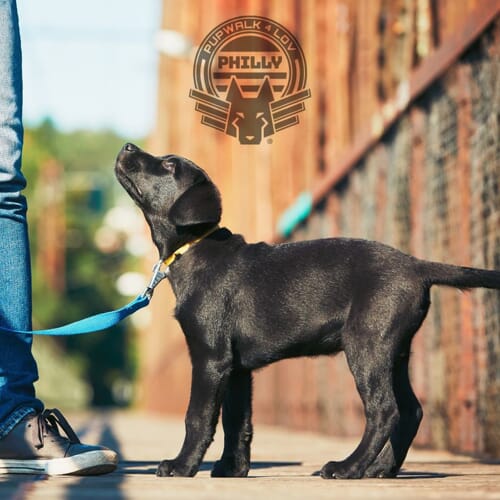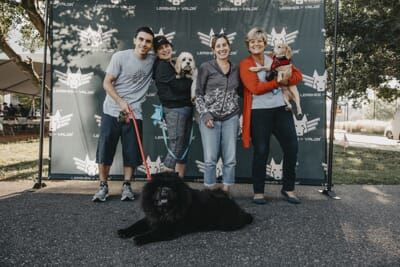 The research pilot study is called - The Impact of Service Dogs on Veterans with PTSD/TBI. The Co-Principal Investigators leading the research are:
Jennifer Shiroff, PhD, RN, APN, FNP-BC, Assistant Professor, Jefferson College of Nursing
Jacquelyn O'Rourke-Fulford, MSN, RN, Instructor, Jefferson College of Nursing
To read more about Jefferson's work, please check out: https://nexus.jefferson.edu/health/canine-chief-compassion-officer-maggie-works-to-improve-mental-health/ Kudos to Gabrielle Santulli (LOVphilly) for her pivotal role in making these connections.
While we were unable to hold another PupWalk4LOV in 2020, we are forever grateful to friends, family, businesses and Jefferson for helping Leashes of Valor save lives, one pup at a time.
#advocacyWorks