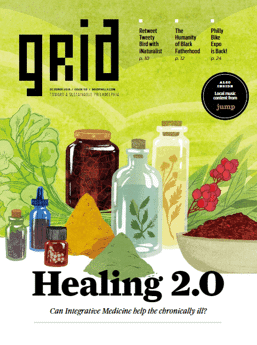 Spoke & Grid Magazines
Joe has been a featured interview recently in Grid magazine, a Philadelphia- based mag devoted to all things sustainable. In the October 2018 issue of Grid, the article Crash Course takes a look at some of the issues cyclists face after an crash, and Joe's sound advice hits on one of the biggest hurdles injured cyclists encounter: inadequate car insurance plans. Unbeknownst to many, it's your car insurance policy that will cover your medical expenses after a crash; and only full tort policies will also provide coverage for your pain and suffering. As Joe states, "As a cyclist, one of the most important things you can do to make sure you protect yourself on a bike is to make sure you have a good car insurance policy." To read the full article in Grid Mag, click here:

Joe was a featured speaker for an event hosted by Philadelphia's Spoke Magazine in July 2015: "Bike vs. Car: What cyclists should do after a collision." This happy hour and free event took place at W/N W/N Coffee Bar where cycling commuters and riders came together to discuss how to avoid common bike crashes and what to do after a bike crash.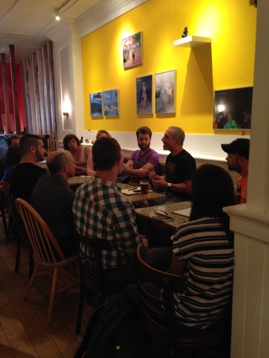 An audience Q&A followed the presentation. One of the cyclists who attended this event was Lillian Swanson, City Paper editor. Swanson highlights some tips from the event in her online blog, "The Naked City" (August 2015). Her blog post concluded by sharing a quote from Piscitello on cycling safety: "Every ride I take I count up the number of times I've saved my life or avoided an accident. That won't guarantee your safety, but if you do that, you can avoid them or reduce them.