Vision Zero
Vision Zero 2020 Conference
Conference was hosted @Temple University on March 7, 2020 with a focus on progress made and action needed over the next four years. Piscitello Law was proud to sponsor and continues to stand in solidarity for the call to improve street infrastructure, laws and policies. Get more info here.
VISION ZERO 2019
Members of the #FamiliesforSafeStreets actively lobbied City Hall and Harrisburg legislators to support the Speed Camera Bill, which was successfully passed. Also in 2019, members of the Vision Zero Alliance PHL gathered for World Remembrance Day to recognize those killed in traffic violence. It was the first year that Philadelphia officially joined this global day of tribute.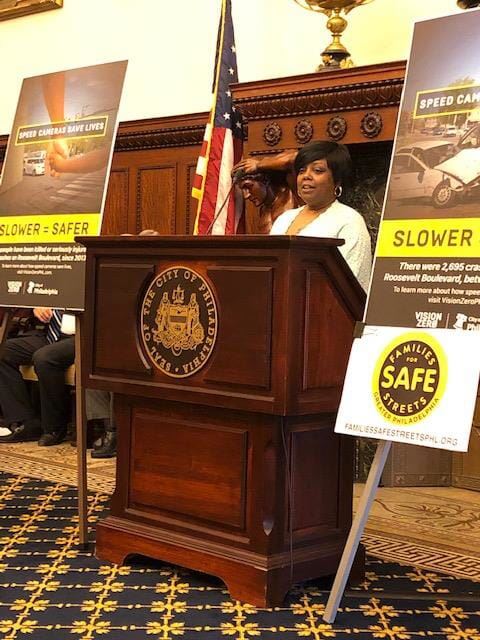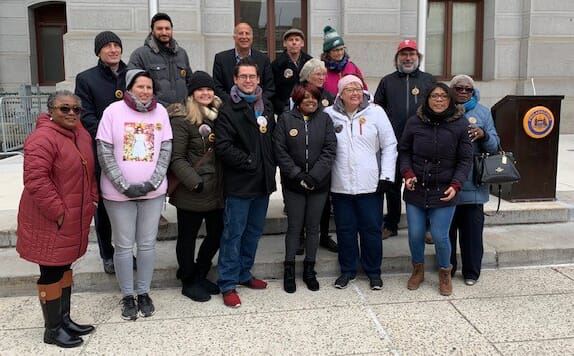 Vision Zero 2018: Piscitello Law Moderates Best Practices Panel
The third annual Vision Zero conference was held March 17, 2018 in West Philadelphia hosted by Philadelphia Bicycle Coalition. Mayor James Kenney set the tone in his keynote address by affirming his Administration's commitment to bring traffic- related crashes in Philadelphia from 100 per year to 0 per year by 2030. He went on to announce a pilot project to address some of the core issues underlying traffic crashes including speed and street infrastructure.
Later in the morning, Attorney Joseph Piscitello led a panel discussion on Best Practices of Vision Zero in the United States and Europe. Drawing from his own personal and professional experience as a cyclist and attorney, Joe discussed the need for greater education and awareness of vulnerable road users by members of the legal community, including law enforcement and attorneys.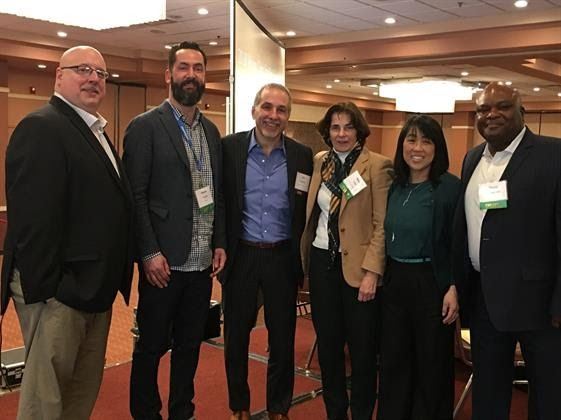 Brief History of Vision Zero
Sweden Takes the Lead
Vision Zero first began as a national policy in Sweden in 1997. The Swedes developed a strategy to eliminate all traffic-related deaths and severe injuries by 2020 – and adopted that strategy into law. Due to their forward thinking, Swedish roads are considered some of the safest to travel in the world; traffic- related deaths have dropped by 30% since they began VZ. Many other countries within the European Union have adopted Vision Zero laws and policies.
Slow Start by the U.S.
In contrast to our European friends, the United States has lagged in the race to make our roads safer for vulnerable users such as cyclists, pedestrians, construction workers, etc. In the absence of a national law, cities across the U.S. are adopting city-centric Vision Zero initiatives and laws to improve underlying issues of transport safety.
Chicago was the first U.S. city to adopt its own Vision Zero-type initiative in 2012 when it passed a law calling for zero transport deaths in 10 years. Two years later, four other cities adopted VZ action plans, laws or developed a task force (San Francisco, New York, Austin and Los Angeles). By 2016, Philadelphia joined this group of early adopter cities when they launched their own Vision Plan Task Force.
Vision Zero History in Philadelphia
Signs of change began to take hold in 2015 thanks to the "Better Mobility Working Group" led by the Bicycle Coalition of Greater Philadelphia (BCGP). The group successfully put the issue of safe streets into the debates of the 2015 Philadelphia Mayoral Race.
This group would eventually evolve into the current Vision Zero Philadelphia Alliance, also led by BCGP. By November 2016, Philadelphia Mayor James F. Kenney signed Executive Order 11-16 creating a Vision Zero Task Force and set a target of zero traffic-related deaths by 2030. By March of 2017, the VZ task force launched its website and a three- year Draft Action Plan. The plan relies on data to identify areas of high injury and communities with limited access to safe roads and transport. Also addressed are engineering and street infrastructure issues which affect safety. The plan includes components of education and enforcement of new laws. You can read the plan here.