Berks Trail Works in Reading, PA
August 19, 2021
Our first bike law talk in person since COVID was outstanding! We were invited by Stephan and Sandie Kincaid, co-founders of Berks Trail Works in Reading, PA.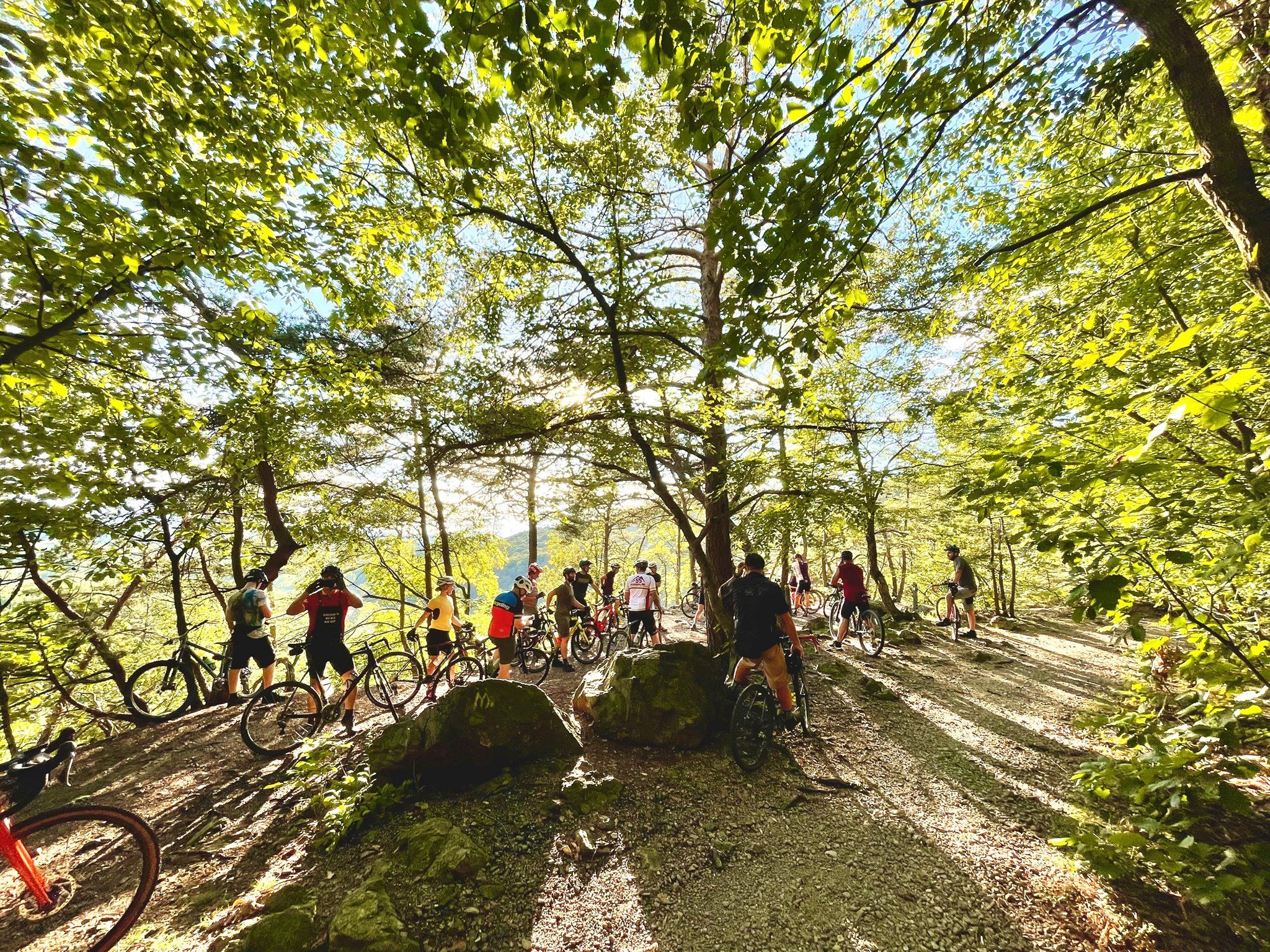 Stephan, Sandie, Chris Herbein and Logan Fox led a gravel ride around the beautiful Neversink loop in Reading. Folks met up at the Canal Street Pub for an evening bike law talk while enjoying delicious local beer and apps.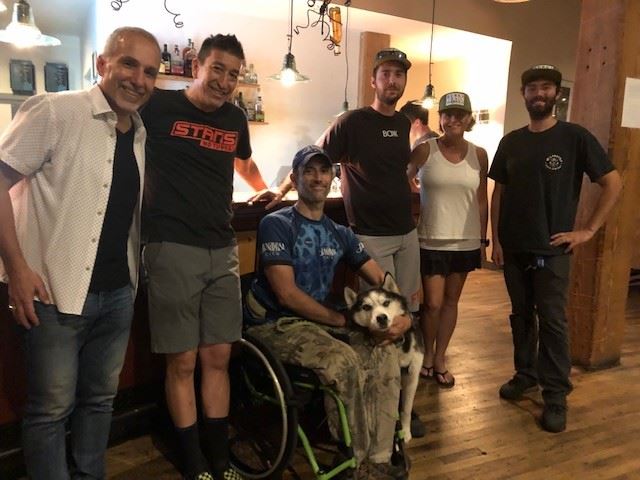 Our guest speaker was Jared Fenstermacher and his dog Titan, who recounted his harrowing experience of being hit by a car while riding across the country. His story was compelling and impactful to all present. Overall, the evening was a fantastic chance to share some bike safety concepts and connect with cycling friends in Reading.