Philabundance Webinar
Piscitello Law was invited to address employees of Philabundance on their summer Employee Engagement Day.
This hunger relief non-profit organization has been in operation for over 35 years and serves communities in Pennsylvania and New Jersey.
In 2020, Philabundance distributed an amazing 340,000 pounds of food to children's programs.
Many staff members commute to work by bicycle so there was strong interest in learning how to stay safe while riding in our region.
Roughly 40 staffers joined the webinar and were able to share questions through our chat platform.
The talk also covered cycling advocacy and the push, at the time to keep Martin Luther King Drive open to cyclists only.
It was an honor to spend time with these wonderful people!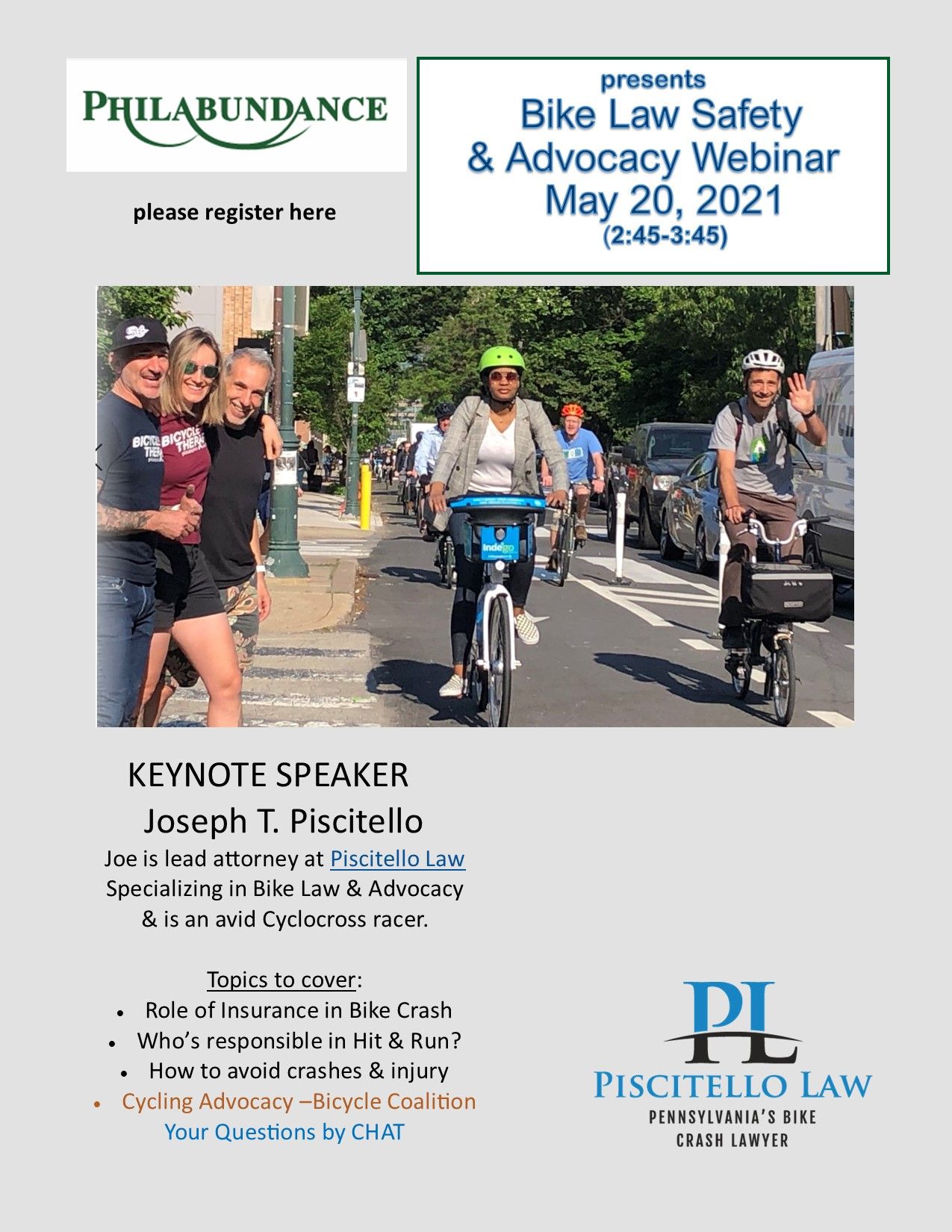 Bike Shops & Advocacy Groups
At Piscitello Law, we strive to provide accurate and current information related to Philadelphia and New Jersey's robust cycling communities. We are lucky to have a number of bicycle shops and advocacy groups locally available to cyclists in need of repairs and assistance.