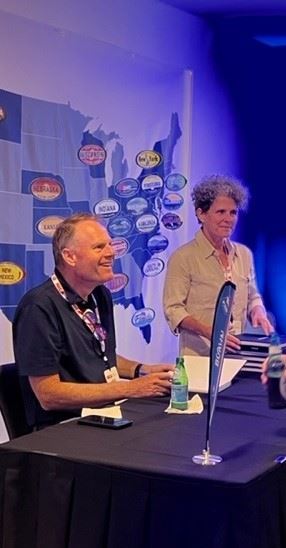 Recently, NICA held its annual conference in Philadelphia, and it was a great success! The conference gathered key members of the association including league directors, coaches, athletes, board members, sponsors, and Coordinators of GRiT, Adventure, and Teen Trail Corps. At the closing ceremony, John Burke, founder of Trek inspired NICA members to grow the movement to get #morekidsonbikes. Among other things, Mr. Burke spoke of the power of cycling as a vehicle to develop strong and confident young people in communities across the country.
What is NICA?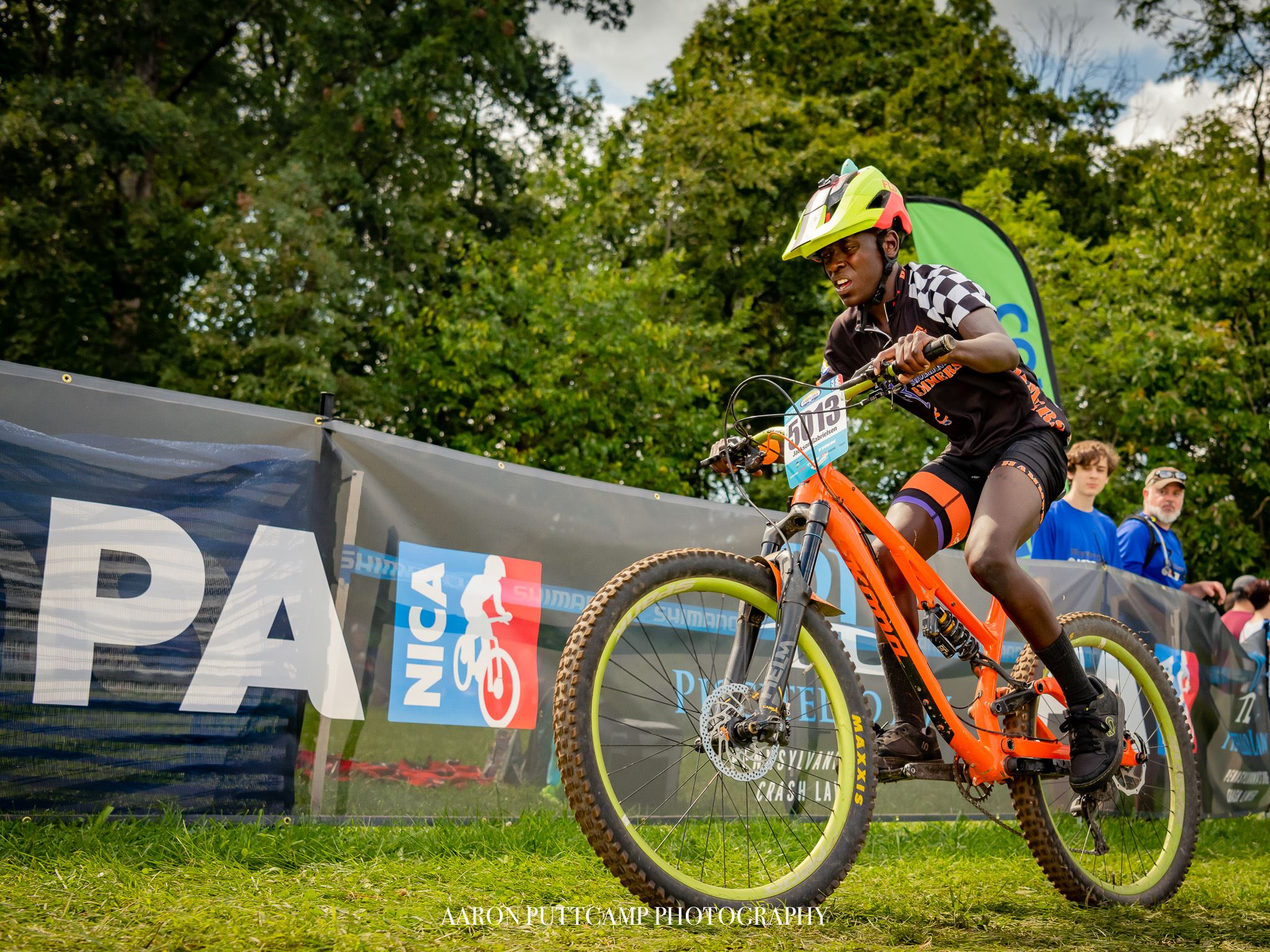 ​NICA stands for the National Interscholastic Cycling League and is the governing body of interscholastic mountain biking for school and communities in the United States. It started in 2009 and is now the biggest interscholastic biking organization in the country. Their mission is to "…build strong minds, bodies, character, and communities through cycling." They currently have over 26,000 student- athletes across the 31 leagues, spanning coast to coast.
What is PICL?
PICLis the Pennsylvania Interscholastic Cycling League division of the NICA organization. This growing league has 1,300 members and 600 coaches across the state. The league began in 2016 with 311 student athletes and has grown rapidly every year since then. Michael Kuhn, Executive Director of PICL, is leading the charge to create one PICL in every county in the state of Pennsylvania by 2025. Currently there are over 60 teams throughout the Keystone State. You can search for a team and even start your own team using PICL's interactive map here.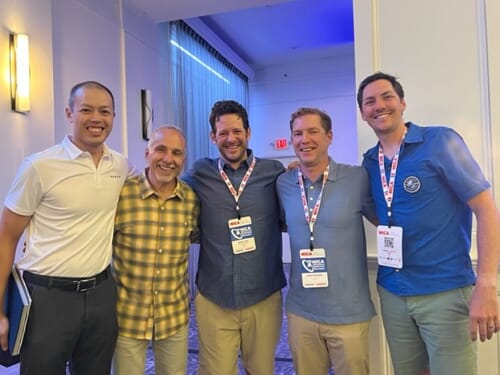 Photo at NICA Conference: Ed Chang (Philadelphia Bicycle Coalition); Joe Piscitello (Piscitello Law); Mike Kuhn (PICL); Ryan Oelkers (PICL); Brady Gibney (Cadence Cycling & Multisport)
PICL's Success: Smaller events, closer to home
PICL has grown its base of student athletes, volunteers, and supporters by creating more events on a smaller scale and closer to home. That recipe has helped to engage more Pennsylvania residents, families, and businesses to support the mission to get #morekidsonbikes.
Last year, PICL hosted 5 statewide events, a dozen local events (local dirts). Also, PICL- trained coaches in 60 teams across the state - offered practices in their communities. They launched Adventure events that are focused on riding and less about racing. Also, this league has done an outstanding job of contributing to the trails throughout the state of Pennsylvania. Last year, PICL members contributed 6,000 hours of trail work across the state. In looking at the past five seasons, PICL has exceeded 20,000 hours of trail work.
Piscitello Law is thrilled to be part of the NICA mission to get more kids on bikes. We know firsthand that cycling can be a powerful vehicle to create confidence and to build healthy communities. Photo credits for these great student athlete shots go to Katja Kurppe and Aaron Puttcamp.