West Chester Cross Classic
West Chester Cross Classic

---
West Chester Cross Classic: October 14 and November 18, 2018
Our Law Firm is super proud to be a title sponsor for the 7th annual West Chester Cross Classic races. The October 14 WCCX will be held at famous Ludwig's Corner Horse Show and Fairgrounds located in Glenmoore, PA. This location has special history...utilized by Wissahickon Cross (including UCI races) for several years last held in 2009. The WCCX crew will incorporate many of the features of the Kelly Cline designed course with some 2018 modifications!
This site is very spectator friendly, with the entire course being visible from the promenade hill. It also has easy to access of the PA Turnpike and will exceed the high level of racer expectations that come with a WCCX event. Classic cyclocross course with two sets of barriers and variable terrain mostly grass, with some gravel. The 2.2 mile closed course is great for spectators. Course will be flowing and challenging, making use of natural run-ups, off cambers sections, and lots of cornering. While the venue is new for WCCX...the course will incorporate many of the challenging features from the past UCI venue. Come on out and experience or relive that special PA cyclocross history!
To register for the Oct 14 race, click here:
https://www.bikereg.com/west-chester-cross-classic-pacx-series-race
To register for the Nov 18 race, click here:
https://www.bikereg.com/west-chester-cross-classic-pacx-series-race2
For more info on this race and history, and the awesome crew behind this race, please visit
https://www.facebook.com/westchestercx/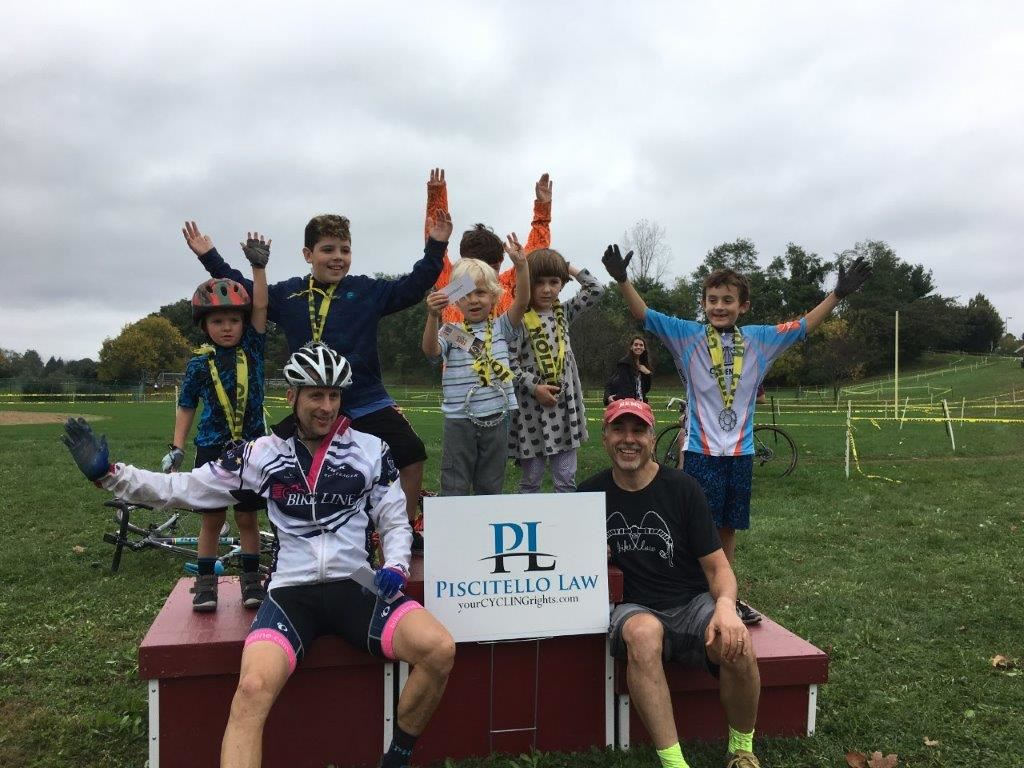 Piscitello Law - Bike Law PA was proud to present the 2017 West Chester Cross Classics held on October 15 and November 19. Now in its sixth year, these races are part of the Pennsylvania Cross Series (PACX) and are located just outside of West Chester, PA on Route 202. The race consisted of a 2.2 mile closed course including two sets of barriers and variable terrain mostly grass, with some gravel. The course was designed by local cyclocross legend, cycling advocate and exceptional friend, "Angry" Bob Reuther. Course was flowing and challenging, making use of natural run-ups, off cambers sections and lots of cornering. The event attracted between 400-500 cyclists ranging in age from 8 to 60; cyclists originate from five states - PA, DE, NJ, MD and NY. This race also served as a fund raiser for the Rustin Wrestling team.
Read What Our Clients Are Saying
"Exceptional Attorney"

Joe is an exceptional attorney and helped me through the difficult period of time after my accident. He's a great communicator, and thorough in his approach, and I felt involved during the entire process.

"Character Matters"

I must have been passed by 50 other riders going the other way, and attorney Piscitello and his son very kindly stopped and helped me, giving me a new tube, and using his CO2 cartridges to get me going again, and I was able to complete the ride. I believe

"Absolute Best Legal Services"

For over 20 years Piscitello Law has provided the absolute best legal services to my family and friends. And, when I was injured in an auto accident, Joey got me the money that I deserved.

"Excellent Guidance and Reassurance"

Joe and the team at Piscitello Law were excellent at providing guidance and reassurance throughout the whole process after being involved in a car versus bicycle incident. Joe was always available whenever I needed to talk to him about the case and was alw

"Helped Me Get Through a Difficult Process"

Joe & his team explained the entire process with me, answered all of my questions, & helped me get through a tough process.

"We Are Forever Grateful to Joe and His Staff"

After two years with another attorney who was spinning wheels, Joe was recommended to me by a friend. He took over my case and successfully resolved it within approximately 6 mos.

"Supportive, Kind, & Understanding."

Even though money itself cannot entirely erase a lifetime of physical and emotional ramifications of a traumatic event, it does provide some comfort that expenses are taken care of. More than that, Joe is a gem of a man. Truly: trustworthy, dedicated, know

"I Would Absolutely Recommend Their Services"

Joe cares about your personal well-being and also does everything in his power to secure you a fair and agreeable settlement. His office is quick and open with their communication and guidance.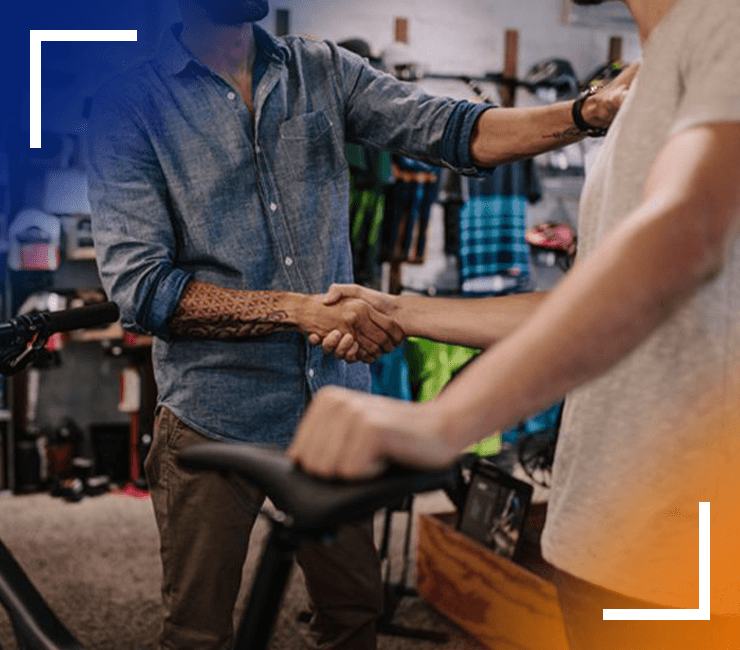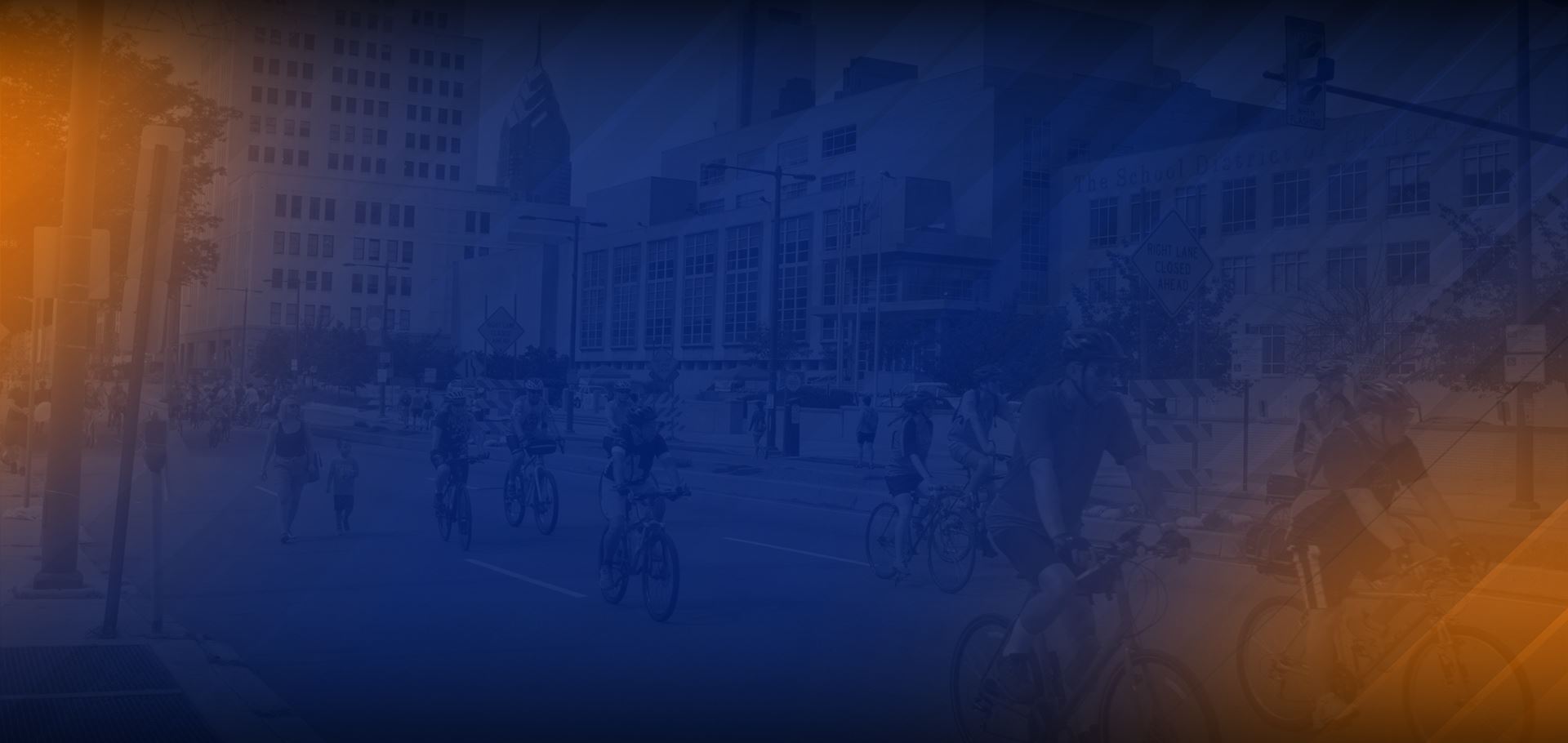 Our Results
Millions Recovered
$1,300,000 Trucking

$1,100,000 Pedestrian Matter

$535,000 Bicycle Crash with Rideshare Company

$200,000 Bicycle Crash - Hit & Run

Motorist runs stop sign, hits a cyclist, and flees.

$100,000 Bicycle Crash Left Cross

A male cyclist was injured after a vehicle crossed his path of travel and struck him.39-year-old plaintiff suffered a serious knee injury requiring surgery and time off work.

Confidential settlement Bicycle Crash Right Hook

The matter involved a major international trucking company who claimed cyclists had no right to proceed on a Philadelphia Center City street. The truck driver cut the cyclist off as both vehicles executed the right turn.